Port Huron, Johnstown take center stage on Opening Night
September 8, 2012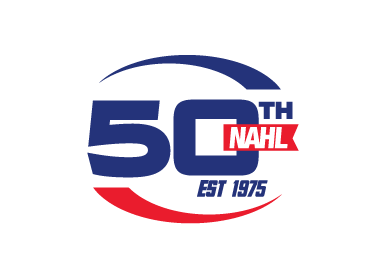 Tonight the Johnstown Tomahawks will step onto the ice for their inaugural game in the North American Hockey League (NAHL), a 7 p.m. Saturday matchup at McMorran Arena in Port Huron, Mich. against the division-rival Port Huron Fighting Falcons as the NAHL begins its 37th regular season of hockey.
All NAHL games can be watched live through FASTHockey, the official broadcast provider of the NAHL, including tonight's regular season opener.
The anticipation was palpable Thursday morning during the Tomahawks practice. The players, who have impressed Head Coach Jason Spence with their fast-paced style of play and gritty on-ice presence, displayed a noticeable increase in energy as they completed drills in preparation for their first game. Johnstown has 13 players who skated for the franchise last season in Alaska
Spence quickly earned the respect of his players and set high expectations for them, creating an atmosphere that pushes the team to give 100 percent both on and off the ice.
"This weekend is a great test for our team: Port Huron is a good hockey team," said Spence. "Our team has been working extremely hard to make sure we're doing all the little things and putting in the extra work. We're going into Port Huron prepared and at the top of our game."
Last season, Port Huron won the North Division's regular season and playoff titles. The Fighting Falcons compiled a regular-season home record of 20-9-1, never fell below .500, and never lost more than three games in a row. They also put together an eight-game home win streak. Steve Shannon, who like Spence is new to coaching in the NAHL, will make his Port Huron debut tonight.
The Tomahawks are looking to build some impressive stats of their own and add to the record books during this first season -- beginning with this historic game in Port Huron. Johnstown once again has a hometown team to stand behind, and the Tomahawks will work hard to make the city proud.
"We're excited for the challenge," said Spence. "And we can't wait to show everyone what we can do."