IceRays captain Misuraca makes NCAA Division I plans
March 22, 2012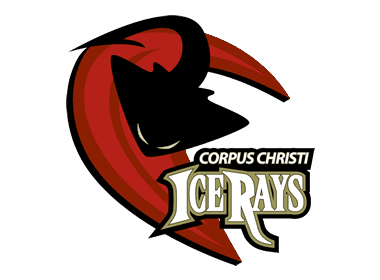 The Corpus Christi IceRays, proud members of the North American Hockey League (NAHL), have announced that captain and defenseman Frank Misuraca has committed to play NCAA Division I Ice Hockey next year at the University of Alabama-Huntsville.
"It feels great," said Frank Misuraca. "I mean I've been working hard for a few years now trying to reach my goal of playing Division I Ice Hockey and I have found a place to play that I am really excited about."
Head coach Justin Quenneville praised the leadership of Misuraca, which he will bring to Alabama-Huntsville. "On behalf of the entire organization we would like to congratulate Frank on his decision to commit to UAH. Frank is well deserving of this opportunity and has been extremely patient throughout this whole process. With several options to choose from, Frank felt that playing for UAH would be the best fit for him and we can't agree more as a coaching staff. He will be entering a strong program with exceptional coaching and UAH will be inheriting a true leader and impact player in Frank."
Misuraca has been a key player on defense, and the power-play for the IceRays this year. In 56 games this year with Corpus Christi, the IceRays captain has scored 6 goals and 21 assists for 27 points, which leads all IceRays defensemen.
In February, Misuraca was selected to participate in the 2012 NAHL Top Prospects Tournament in Troy, Michigan, where he helped the South team to a 2-1-0 record.
"I want to be a part of a building program that's heading in the right direction and is full of opportunity so I knew that it would be the right fit for me," added the captain. "The resources here in corpus really helped me move forward, the coaches pushed me to be the best player I can be and have helped me develop my game from day 1. They have worked with me on the little things I need to do to succeed and move on in my career. I thank them for all their help throughout the year and I'm looking forward to playing hard the rest of the season."
The University of Alabama-Huntsville is an independent Division I school who plays the likes of Ohio State, Nebraska-Omaha, New Hampshire, and Denver.