Stolarz, Corpus Christi blank New Mexico on Thursday
February 17, 2012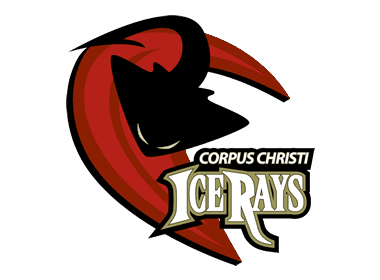 New Mexico 0 @ Corpus Christi 3 - Brandon Smith scored twice and Anthony Stolarz stopped all 36 shots he faced as the IceRays shutout the New Mexico Mustangs for the second time this season, and third shutout overall on Thursday night in Corpus Christi.
Even though Zach Holstrom has not scored yet for the IceRays, he has had a huge impact on the games and showed why on Thursday night's first goal. Holstrom picked up the puck in the neutral zone, went around the defense, and centered a pass to teammate Zachary Lindsay who tapped the puck past Mustang goaltender Jake Stafford for a 1-0 lead just 2:04 into the first period. Corpus Christi crashed the net and picked up the second goal of the game on a rebound as Brandon Smith shoveled the loose rebound into the net 9:56 into the game giving the IceRays a 2-0 lead with his sixth of the year.
IceRays goaltender Anthony Stolarz was on fire in this game stopping 13 shots in the first period and denied 11 in the second as there was no scoring in the middle stanza. Brandon Smith scored his second goal of the night and 7th of the year on the power-play with assists from Beau Walker and Jonathan Grebosky with 11:37 left to go in the game to take a three goal lead.
Stolarz made key saves in the third period including a breakaway save in to preserve the shutout. He stopped 12 shots in the third period for a total of 36 saves and his third shutout of the year. Stafford made 23 saves in the loss. Boxscore