Depape backstops Maine to win over Generals on Tuesday
October 26, 2022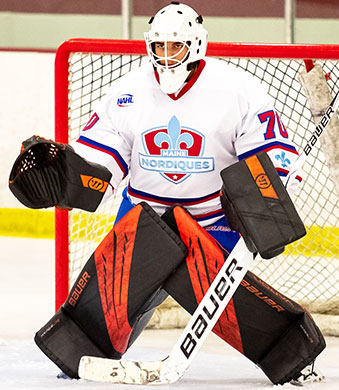 Maine 5 @ Northeast 1 – Thanks to a season-high 38 saves from Kael Depape, the Maine Nordiques won their second straight game and handed the Generals their third straight loss in a 5-1 win in Attleboro on Tuesday.
Maine got the scoring started in the 1st period thanks to a goal from Kellen Murphy.
In the 2nd period, the Generals responded with their lone goal from Nick Ramm, which tied the game at 1-1. With just :38 seconds remaining in the period, the Nordiques took the lead for good thanks to the first goal of the season from Evan Orloff.
In the 3rd period, the Nordiques put the game away with goals from Jonny Meiers, Laurent Trepanier, and Filip Wiberg.
Generals goalie Cullen DeYoung made 37 saves in the loss.