NA Now: Corpus Christi IceRays
September 3, 2022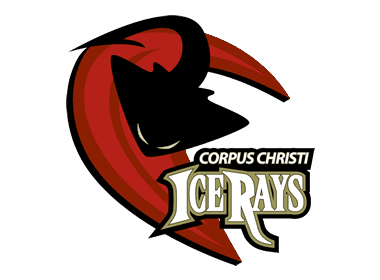 The NA Now series features a look at all 29 teams in the NAHL for the 2022-23 season, with a new team being highlighted daily, leading all the way up until the start of the regular season. NA Now looks into each NAHL team including interviews with all the head coaches in the NAHL, as they provide fans with their expectations and outlook for the season, including taking a look at their strengths as a team and thoughts on the league. It will also take a look back on last season and how each team fared and what they accomplished.
Corpus Christi IceRays
Head Coach: Sylvain Cloutier (1st Season)
2021-22 record: 60 GP, 25-32-3, 53 pts. (7th in the South Division)
2021-22 leading scorer: Nathan Butler (39 points)
2022 Playoffs: Did not qualify
2022-23 Division: South
First regular season game: Wednesday, September 14th vs. Philadelphia Rebels
Home opener: Friday, September 23rd vs. El Paso Rhinos
Last season was a tough one for the Corpus Christi IceRays. After sitting out the 2020-21 season because of COVID, the IceRays basically started from scratch in 2021-22. After a 3-3 start, the IceRays won just two games in the month of October. After steadying the ship in the middle part of the season, the IceRays had just one win in March as they fell short of the Robertson Cup Playoffs for a second straight season.
Following the season, the IceRays parted ways with head coach Mike Lysyj, who lasted just one season. The IceRays finished 20 points out of the final playoff spot. All was not lost however for the IceRays as they did have six NCAA commitments and also saw former defenseman Hunter McDonald (2019-20) selected in the 2022 NHL Draft as the Philadelphia Flyers selected him #165 overall in the 6th round.
In late June, the IceRays named Sylvain Cloutier the eighth Head Coach in IceRays history in the junior era. Cloutier joined the IceRays after serving four years as Head Coach & General Manager of the Severn Stallions in the Canadian Premier Junior Hockey League (CPJHL). Cloutier became the second coach in IceRays history to coach in both the professional and junior eras after making his coaching debut in the 2008-09 season during the IceRays tenure in the now defunct CHL, earning a 21-25-4 record in 50 games.
"Sylvain is a proven winner both as a player and as a coach with multiple championships to his name, and his philosophy fits what we are looking for. We believe he is the right person to take our team to the next level, and we are lucky to have him in the Coastal Bend again," said IceRays President Cassidy Lange.
Cloutier brings a wealth of playing and coaching experience. The former center played 1,202 professional games across six leagues spanning from 1993-2014, including seven games in the NHL with the Chicago Blackhawks from 1998-99. "I am excited. The NAHL is a great league and the IceRays is a great organization, so I am eager to get going," said Cloutier. "As a coach, I don't like losing. If you compete, then you have a chance on any given night. You can have all the talent in the world, but if you don't compete then it won't get you anywhere. I am hopeful that with my background I can lead this team to some special things."
Watch: Interview with Corpus Christi head coach Sylvain Cloutier
Scoring was an issue as the IceRays ranked 25 out of 29 NAHL teams in 2.77 goals for per game, so it came as no surprise that the IceRays first seven selections in the 2022 NAHL Draft were forwards. The IceRays will also benefit from getting several of their key players from last season back this year, another year older and more experienced. Forward Michael Casey returns, having finished 3rd in team scoring last season with 29 points in 50 games. Also back is forward Stepan Kuznetsov, was 4th in team scoring with 26 points in just 36 games. Forward Oliver Stumpel is also back, having recorded 18 points in 30 games last season. Stumpel also recently played for his home country of Slovakia at the 2022 IIHF World Junior Championships. Forwards Cam Crolley (17 pts), Jack Wandmacher (15 pts), Blake Lewis (10 pts), and Daniel Nekhamiyev (10 pts) also return.
There is also some experience back along the blueline, which includes Dominic Foglia (20 points), Matt Harvey (8 points), Charlie Killian (5 points), and Emerson Miller (3 points). Stefan Carney, who appeared in 23 games for the IceRays last season, is the lone returner between the pipes.
"It's a fresh start for everybody. We want our players to compete, work hard, and have a desire to succeed. I think since main camp we have set the tone to make the playoffs. However, it isn't totally about winning. We want to develop these players and help them achieve their goals of playing NCAA hockey and beyond. I think our team must be fast and skilled and be able to also play a grittier game." said Cloutier. Cloutier makes his NAHL debut at the Showcase as the IceRays open with Philadelphia. "It's been a long summer, so I am ready for the NAHL Showcase. The game of hockey should be fun and I think the Showcase will be a great experience."
Next Up: Chippewa Steel