NA Now: Fairbanks Ice Dogs
August 31, 2022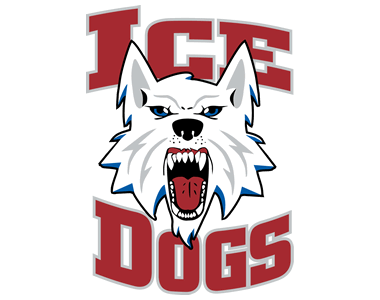 The NA Now series features a look at all 29 teams in the NAHL for the 2022-23 season, with a new team being highlighted daily, leading all the way up until the start of the regular season. NA Now looks into each NAHL team including interviews with all the head coaches in the NAHL, as they provide fans with their expectations and outlook for the season, including taking a look at their strengths as a team and thoughts on the league. It will also take a look back on last season and how each team fared and what they accomplished.
Fairbanks Ice Dogs
Head Coach: Dave Allison (2nd Season)
2021-22 record: 60 GP, 37-20-3, 77 pts. (1st in the Midwest Division)
2021-22 leading scorer: Alexander Malinowski (75 points)
2022 Playoffs: Lost to the Minnesota Wilderness in the Midwest Semi-Finals, 3-2
2022-23 Division: Midwest
First regular season game: Friday, September 9th @ Minnesota Wilderness
Home opener: Friday, October 7th vs. Anchorage Wolverines
From the outside, last season was another very successful one for the Fairbanks Ice Dogs. The team posted 37 wins and won the Midwest Division regular season title. The team also had 11 NCAA commitments by the end of the season. Perhaps most impressive, was the fact that both were accomplished with two different head coaches during the season. Midway through the season, head coach Trevor Stewart, who had been with the program since the 2011-12 season and coached the team to two Robertson Cups in 2014 and 2016, announced that he had taken an assistant coaching position with the University of Alaska-Anchorage.
Stewart's mid-season replacement was Dave Allison, who had coached at the NHL, AHL, IHL, ECHL, OHL, SIJHL levels, and most recently served as the head coach of the USHL's Des Moines Buccaneers from 2014-18. "Making a coaching change mid-season was not ideal by any means, but the stars aligned to have Coach Allison come out of retirement to lead our team," Ice Dogs General Manager Rob Proffitt said. "His knowledge of the game and ability to connect with players set him apart from other candidates we looked at."
The Ice Dogs really didn't miss a beat under Allison, capturing the Midwest crown for the fourth time in the last five years. However, the Midwest Division Playoffs proved to be daunting for the club as the exited in the opening round for the second straight season. The Ice Dogs won the opening two games against the Minnesota Wilderness in the Midwest Division Semi-Finals, but then dropped three straight games in Cloquet, managing just two goals in the three losses as their season came to an end.
"I thought we underachieved, especially in the playoffs. I think last year we were missing some of the comradery, stick-to-itiveness, and grit to make it work," said Allison. "I think for the guys returning this year, that should leave a bad taste in their mouths, so I expect them to come back with a lot more hunger. The attitude of the guys coming back is going to determine how this season goes. We must be better."
Watch: Interview with Fairbanks head coach Dave Allison
As the Ice Dogs build for the 2022-23 season, it is clear what Allison is looking for. "We want to be a harder team to play against both physically and mentally. We need to be relentless in our compete level," said Allison. "We think we can be a team that can roll four lines. We had some difficult decisions to make. We are happy with our goaltending, and we think it's solid. The players we have coming back learned a lot and hopefully they realize that you are playing for something bigger than yourself, and they make each other better.
The Ice Dogs welcome back a handful of players from last season, including net minder Caden Hargraves who enters his third season in Fairbanks. Hargraves, 20, posted a 23-11-2 record in 38 games last season, which included a 2.56 goals against average and a .918 save percentage. Also back are veterans Jacob Conrad and Sam Berry on the blue line, with Tyler Herzberg, Cameron Ricotta, Brady Welsch, McCabe Dvorak, and Marcus Lund up front. Ricotta, who is committed to play NCAA Division I hockey at Mercyhurst, had 44 points last season and will be entering his third season with the team. Dvorak had 24 points in 55 games as a rookie last season. Lund and Welsch each had 12 points, playing about half the season, and Herzberg had 17 points in 50 games played. Conrad will be entering his third and final season with the team and has recorded 40 points in 97 career NAHL games. Berry had 13 points in 57 games last season.
"We had a full off-season to prepare and figure out what we wanted to do and get stronger in the areas we needed to. I think we picked up some guys with junior experience who are going to be able to get us where we want to be as a team. Being in Alaska has been a wonderful experience thus far and I think anyone who comes here to play hockey knows it's the trip of a lifetime," said Allison. "The Showcase is going to be a great opportunity to see where we stack up. We are excited to see how good we can be and play some quality opponents we normally don't see. The NAHL is a great league, with great players and coaches. I think that we all appreciate being a part of it and that it does a great job of being professional with its development."
Next Up: El Paso Rhinos