Dibble to return as Jets Head Coach and GM
August 29, 2022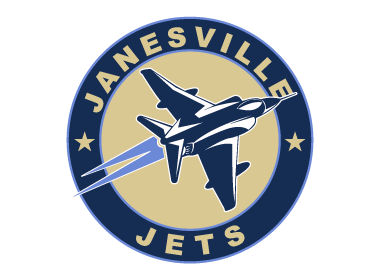 The Janesville Jets, proud members of the North American Hockey League, announced that former head coach and current General Manager Joe Dibble will return to the team as head coach and general manager for the upcoming season.
Dibble spent five years behind the Jets bench and posted a record of 181-91-28. Dibble played an instrumental role in developing and promoting 51 players to D1 opportunities while he was head coach.
"I could not be more pleased to bring Joe Dibble back as the Jets head coach and general manager of the Janesville Jets," said Jets President Bill McCoshen. "Janesville is in Joe's DNA. He helped pioneer and execute a player procurement, development, and advancement model, which put the Jets on the international hockey map. Dibble had tremendous success on the bench and with advancing players to the next level in their careers. The model not only changed our organization but was implemented by many other teams in the NAHL and has helped the league break records for player advancement in each of the past eight years. The Jets want to get back to the Robertson Cup. We made it there in two of Joe Dibble's final three years as Jets head coach, and I feel we can recreate that success," said McCoshen.
"First of all, I want to say how grateful I am to a top-notch ownership group of Bill McCoshen, Tim Barry, and Joe Pavelski, not just for their trust in me to lead this program, but for what they've all done for junior hockey in Wisconsin. To say that the Jets program is special to me would be an understatement. It means a lot to have another opportunity to help the Jets do what we do best, and because of that I'm tremendously excited to get back behind that bench. As much success as we enjoyed together during my last tenure, I do believe that there's still more greatness ahead for this team. I'm thankful to our last head coach, Parker Burgess, for building a phenomenal team culture over the past two years. Coach Black and I are in a great place because of his work, and we're more than excited to get going," said Dibble.
"We are excited to have Joe Dibble back behind the bench in Janesville," said Jets co-owner and NHL star forward Joe Pavelski. "He has a proven track record of success with players and assistant coaches and will build on the culture we have established since he first came to Janesville as head coach 11 years ago."
Assistant coach Ryan Black will remain in his role as he enters his second year with the Jets.