Thursday Round-up: Avalanche get big win over Fairbanks
October 21, 2011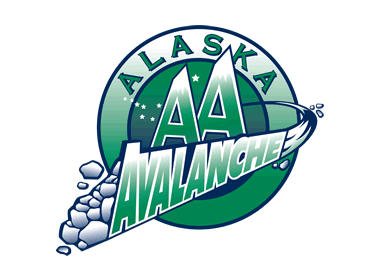 Fairbanks 1 @ Alaska 6
The Fairbanks Ice Dogs suffered their first loss of the season as the Alaska Avalanche remained unbeaten at home Thursday, skating to a 6-1 win over the Fairbanks Ice Dogs at the MTA Events Center in Palmer. The Ice Dogs outshot the Avalanche 32-25 but went 0-for-7 on the power play while killing Alaska's six opportunities. The Avalanche were led by three points each from Gage Christianson (two goals and an assist) and Jordan Watt (goal and two assists). Kevin Novakovich provided a goal and an assist Evan Janssen and Wehebe Darge also scored for the Avalanche, which jumped out to a quick 4-0 lead in the first period. The Avalanche improved to 5-0-1 at home, 7-4-1 overall and will play the Ice dogs again today and Saturday. Bodhi Engum recorded 31 saves in the win for the Avs.
Jamestown 1 @ Michigan 6
Michigan got a hat-trick from Alec White, two goals from Kacper Guzik and 35 saves from Brach Tiller in a home win over Jamestown.
Texas 1 @ Corpus Christi 2
Anthony Stolarz was again stellar in goal making 39 saves as the IceRays won for the second night in a row and swept Texas. The win was Corpus Christi's fifth straight.
New Mexico 1 @ Odessa 6
Chad Hennum had a hat-trick, Jalen Krogman had four assists and Connor Hellebuyck made 31 saves as Odessa scored five, 2nd period goals to top the Mustangs.