Norsemen headed to Robertson Cup after claiming Central title
May 15, 2022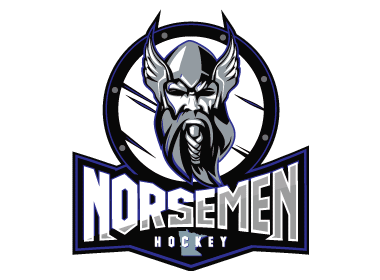 Central Division Finals, Game 4: St. Cloud 3 @ Aberdeen 2 (St. Cloud wins series, 3-1) - The St. Cloud Norsemen won the Central Division Finals with 3-2 victory in game four on the road in Aberdeen, and advance to the North American Hockey League Robertson Cup Championship in Blaine, MN.
The Wings were first on the board in the 1st period as Mason Kelly scored his first of the playoffs to put Aberdeen ahead, 1-0. St. Cloud's Max Strand scored with 39 seconds remaining in the first to put the Norsemen on the board and tie the game 1-1.
Aberdeen took a 2-1 lead early in the third on a goal from Hugo Gustafsson, which was also his first of the playoffs. Later in the 3rd period, the Norsemen tied the game at 2-2 as a shot from the point was denied by Wings goalie Greg Orosz, but the rebound was put home by defenseman Evan Murr for his first goal of the playoffs.
Norsemen Forward Brandon Lajoie fired home the game-winning goal with 5:26 remaining to give the Norsemen a lead they wouldn't surrender. Lajoie scored off a scramble in front off the third rebound attempt to put St. Cloud ahead, 3-2.
Norsemen goalie Tomas Bolo made 24 saves in the win, while Wings goalie Greg Orosz made 49 saves in the loss.
This marks the second Central Division playoff championship in franchise history, dating back to the 2007-08 season when the team, then known as the Alexandria Blizzard, upended the Springfield Jr. Blues to advance to the Robertson Cup.