IceRays top Tornado in lone Wednesday NAHL game
October 20, 2011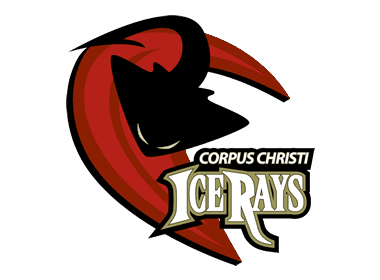 Story by Rob Lippolis, photo by George Tuley
The Corpus Christi IceRays fell behind early in the second period, however came back in the third period to defeat the Texas Tornado 3-1 inside the American Bank Center.
After no scoring in the first period, Texas took the lead 1:24 into the second period after a giveaway behind the net, Taylor Herndon wrapped the puck around the net beating the sprawling Anthony Stolarz to give the Tornado a 1-0 lead.
Eric Purcell answered back for the IceRays late in the second period on the power-play. Mychal Monteith sent a long pass up the ice to Purcell who took a shot from the bottom of the right wing circle, Joakim Jutras made the original save but Purcell got his own rebound scoring his team leading ninth goal of the year tying the game at one.
The game was tied after two periods of play, and in the third period the IceRays took the lead courtesy of AJ Jarosz. Justin Lutsch took a shot from the point; Jarosz deflected it into the net with another assist from Beau Walker to give the IceRays a 2-1 advantage.
Jarosz scored his second goal of the game on a two-on-one. Eric Purcell slid the puck over to Jarosz who beat Joakim Jutras increasing the IceRays lead 3-1.
Anthony Stolarz was hot in net yet again stopping 26 of 27 shots in the victory. With the win, Corpus Christi pulled within one point of third place Topeka in the South Division standings.