Generals complete mid-week sweep of Danbury
September 10, 2021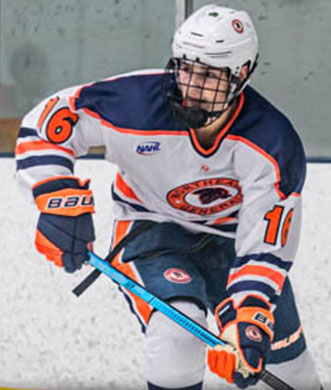 Northeast 6 @ Danbury 2 – Thanks to 52 saves from rookie netminder Carson Limesand, the Northeast Generals completed a mid-week road sweep of their series in Danbury against the Jr. Hat Tricks thanks to a 6-2 win on Thursday.
Like they did the previous night, the Generals got off to a fast start on Thursday, thanks to two goals in the 1st period from Matt Boczar and Brent Keefer.
The lead swelled to 4-0 early in the 2nd period as David Andreychuk scored a pair of goals. Danbury would get on the board later in the period as Mike Salandra scored his second goal in as many games to make it 4-1. Late in the period, Zachary Cline scored for the Generals to make it a 5-1 score after two periods.
In the 3rd period, Danbury cut the lead down to 5-2 as Boris Skalos scored his first goal of the season. The Generals would add one more goal late in the game as Landon Kolnik scored his first goal of the season.
Jr. Hat Tricks goalie Josh Seeley took the loss, making 21 saves through two periods. Adam Johnson played the 3rd period and stopped 8 of 9 shots.