NA Now: Anchorage Wolverines
August 12, 2021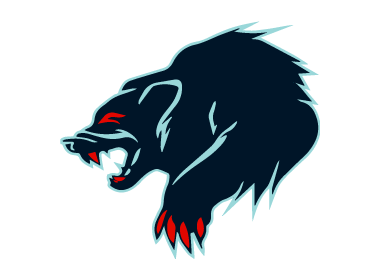 The NA Now series features a look at all teams in the NAHL for the 2021-22 season, with a new team being highlighted daily, leading all the way up until the start of the regular season. NA Now looks into each NAHL team including interviews with all the head coaches in the NAHL, as they provide fans with their expectations and outlook for the season, including taking a look at their strengths as a team and thoughts on the league. It will also take a look back on last season and how each team fared and what they accomplished.
Anchorage Wolverines
Head Coach: Mike Aikens (1st season)
2020-21 record: Did not play
2021-22 Division: Midwest
First regular season game: Wednesday, September 15th vs. El Paso Rhinos
Home opener: Friday, October 15th vs. Springfield Jr. Blues
It's an exciting time for the City of Anchorage, Alaska, as one of two new expansion teams in the NAHL for the 2021-22 season takes to the ice in just over a month. On March 22nd, the Wolverines were welcomed into the league and will round out the field of 29 NAHL teams during the 2021-22 season.
The NAHL has a long a storied history of teams in the state of Alaska since 2003 when the Fairbanks Ice Dogs joined the league. The Ice Dogs have established a rich and successful history in the NAHL, winning three Robertson Cup National Championships. In 2005, the Wasilla Spirit joined Fairbanks as the second NAHL team in the state. The Spirit would later become the Alaska Avalanche. In 2007, a third Alaskan-based team, the Kenai River Brown Bears, began play in the NAHL. Now the Wolverines join the mix with high hopes and large expectations of bringing hockey back to an era rich in history and passion for the game.
The ownership group for the Wolverines includes Aaron Schutt, Ryan Binkley, Kai Binkley Sims, John Ellsworth Jr. and Jay Frawner. Binkley Sims, who is one of three female owners in the NAHL this season, serves as the team's marketing director and spokesperson. "The reception by the fans has been incredible. I think the response has been better than we could've imagined. It's been a couple of years since fans have been able to watch this high a level of hockey, so people are very excited to see what we put on the ice," said Binkley Sims. "I think our fans will really enjoy the rivalries with Fairbanks and Kenai River. We want to provide a great experience for our players and for our fans and I think we are off to a great start. We have made a lot of headway already with partners and season ticket sales, so we can't wait for the season to begin."
The next step for the Wolverines was finding an experienced head coach to lead the charge into their first season and in mid-April the team found their man in Mike Aikens. Aikens, who spent the past three seasons as an assistant coach with the NA3HL's Rochester Grizzlies, helped build his hometown Grizzlies into a national championship contender in just three seasons. He is no stranger to junior hockey or the NAHL, which included stops in Billings and Topeka in addition to several coaching stops in the USHL.
Watch: Anchorage Wolverines season preview
"We were focused on getting someone with the necessary experience it would take to build a junior hockey team and Mike was the right guy. Mike brings that to the table and understands not only how to have success on the ice, but also how to build a team off the ice through drafts and camps and we just kept hearing great things about him, so we were very pleased with the hire," said Binkley Sims.
Aikens said he knows Year 1 will be a challenge, but he fully expects to be competitive in every game because he wants the right kind of players. "The first step was trying to find the right kind of guys. We want high-character guys with hockey sense who can make plays and good decisions. We are going to be playing on an Olympic-sized sheet in Anchorage and in Kenai River, so it's important our guys can skate and have some speed," said Aikens. "The good news when we open camp is that every spot on the team is up for grabs, which is going to create a really competitive environment. I don't care if you are a veteran or rookie, everyone will have to earn their spot on our team."
"It's tough to gauge right now who we have and how they will ultimately fit into the picture, but we are excited to get started with training camp on August 16th. A lot of hard work has gone into building this team. We have a solid group of players. I think at this time of year, there will be a couple surprises at camp, but what you are hoping is that the guys that you are planning on being leaders, step up and show they are ready for the challenge. We have some inter-squad games scheduled and a couple exhibition games against Fairbanks scheduled, so we will have a really solid three weeks of assessment before going to the Showcase."
"We want to get better each day. I think right now we are only concerning ourselves with what we can control. We will have short and long term goals, but right now we need to make sure we are providing a great experience for our players and make sure that we are making ourselves a part of this community," Aikens said.
Next up: Austin Bruins