Brown Bears win 4-1 on Saturday to force Game 5
June 13, 2021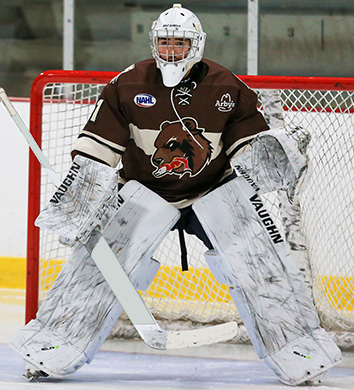 Midwest Division Finals, Game 4: MN Magicians 1 @ Kenai River 4 (Series Tied 2-2) - The Kenai River Brown Bears have forced a decisive Game 5 on Sunday against the Minnesota Magicians as they took Game 4 on Saturday by a score of 4-1.
Brandon Lajoie netted the game's first goal with his second of the postseason as he lit the lamp just before the halfway mark of the opening period. Lleyton Roed scored his fourth of the playoffs just five minutes later to even the score at 1-1.
After a back and forth second period, Lucas Wahlin tickled the twine to give Kenai River the lead once again.
That would be a lead the Brown Bears would not relinquish. Luke Pavicich was spectacular yet again as he stopped 39 of the 40 shots fired in his direction and has now stopped 71 of the last 72 shots he has faced. Max Helgeson would chip in a shorthanded goal late in the third period while Laudon Poellinger netted an empty goal to seal the victory.
Game 5 will be played on Sunday back in Richfield as these two clubs battle for the final spot in the Robertson Cup set to begin on Friday.