Ice Dogs come back to beat Magicians on Thursday, 6-2
March 5, 2021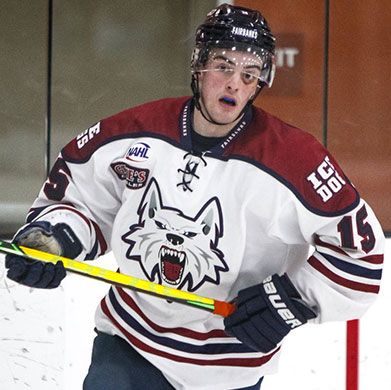 Fairbanks 6 @ MN Magicians 2 – The Fairbanks Ice Dogs overcame a 2-0 deficit and scored six straight goals in the 2nd and 3rd periods to defeat the Magicians in the lone NAHL game on Thursday by a score of 6-2.
Things looked good for the Magicians early in the game as they jumped out to a 2-0 lead less than nine minutes into the game, which included a goal from Devlin McCabe and a power play goal from Hunter Longhi.
After that, it was all Ice Dogs, which included 2nd period goals from Cam Ricotta and Jacob Conrad to tie the game at 2-2.
In the 3rd period, the Ice Dogs put the game out of reach with four more goals, including tallies from Scott McKenzie, Owen Neuharth, Laker Aldridge, and Tyler Stewart.
Fairbanks goalie Ryan Keyes made 22 saves to pick up his 3rd win of the season, while Andy Beran made 41 saves in the loss.