Bruins come from behind to beat Norsemen in shootout
February 25, 2021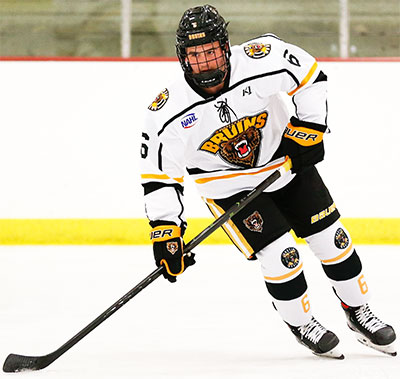 St. Cloud 3 @ Austin 4 (SO) - A three-goal comeback and a shootout winner by the Austin Bruins downed the St. Cloud Norsemen, 4-3 in a shootout in the lone NAHL game on Wednesday night.
After a back-and-forth opening portion of the game, the Norsemen took to a late-period powerplay and converted for the 1-0 lead with Jack Reimann's fourth goal of the season.
Early in the second, St. Cloud added its lead as Charlie Skinner scored his third of the season. Minutes later, Skinner, again, would find the back of the net for his second of the game to give the Norsemen the 3-0 lead. The Bruins comeback started late in the 2nd period as they got on the board thanks to a shorthanded goal from Reggie Millette to make it 3-1.
The Bruins would tie the game with two late 3rd period from John Lundy and Barrett Brooks just 1:21 apart to send the game into overtime.
After a scoreless sudden death period, the Bruins would see Brooks score in the shootout to claim the 4-3 victory.
Austin goalie Tyler Shea made 25 saves in the win, while Josh Langford made 32 saves in the shootout loss.