28 teams in 28 days: Aberdeen Wings
August 12, 2011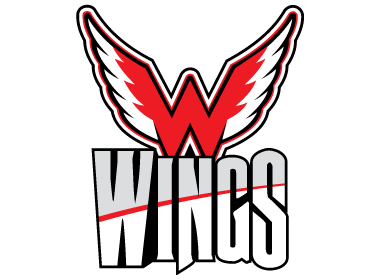 By Alex Kyrias, NAHL
Truth be told, the Aberdeen Wings are exactly what a junior hockey team should be; fun, exciting, hard-working and committed. So it comes as no surprise that last season, when the Wings were an expansion team, they were like a breath of fresh air for the South Dakota community. Driven by committed and local ownership, and a head coach who wants to see his team and players succeed, the Wings ignited their fanbase with their brand of hockey.
"One thing you can't argue with is the response from our fans and community," said head coach Pete Sauer. "We were so pleased with our first year and the way the fans responded. We had packed arena almost every night and the community really got behind this team. Yes, we wish we had more wins, but I think for our first season, our organization was very happy with a lot of things that happened on and off the ice."
But, like any new team, the Wings took their lumps. The start of the season was a reminder that expansion teams have to work extra hard in getting ready for the start of a season, as the Wings dropped their first five games. However, after the team's first ever win in Bismarck on October 1st, the Wings were off and flying, winning seven of their next 10 games. It would get Aberdeen to the .500 mark for the first and only time of the season. "As an expansion team, it was tough to know exactly what to expect, but we were happy overall with the team's performance," said Sauer. "We had a talented team with some guys that really played hard, but being consistent was one of the biggest struggles in our first season."
Finding consistency is what Sauer and the Wings will look to do this year in season number two. The Wings will be a part of the new-look Central Division, which will include traditional rivals Alexandria, Austin, Bismarck and the expansion Minot Minotauros. "It's a tough division," said Sauer. "The Central Division has a combination of everything… speed , skill and toughness, so you can't take a night off." As for what Sauer believes will make Aberdeen successful this season, he thinks that his team has to maintain their patience and make sure there is an emphasis on puck possession. "We want to be to control the game and dictate the pace. At times we got caught last year watching the play happen and we want to be able to have the ability to be able to control the game from our end."
In building for this season, the Wings do have some holes to fill. In trying to rebuild and fill those holes, Sauer said he was looking to add some players with size and weight. "I think we had plenty of team speed last season and also again this season, but the one thing I tried to address in the off-season was becoming a little bigger and a little tougher with guys that had a little bit more size," said Sauer. "I think we have a nice balance of players coming to training camp who will hopefully make the difference."
As for some of the players who will be key to Aberdeen's success, look no further than goaltender Frederick Leisner from Garland, Texas. The 18-year-old netminder returns to Aberdeen for another season after an extremely busy 2010-11 season between the pipes. Leisner appeared in 49 of Aberdeen's 56 games last year and led the entire league in shots faced and saves. He was also second out of all the league's goalies in games and minutes played. Despite all that Leiser managed to keep his save percentage above the 90% range, which was a testament to the quality he put out last year in goal.
Another player that could have an important role is veteran forward Paul Prescott. Prescott, 19, from Oakdale, Minnesota, will be called on to display some leadership and scoring. The same type of scoring that Prescott showed at the end of last season as the Wings played their best hockey of the season, winning four of their final five games, with Prescott scoring seven points in that span.
In order for the Wings to contend in 2011-12, they will have to take advantage of their home-ice which makes Aberdeen one of the toughest places to play in the league. If they can do that, get another solid season from Leisner in goal while taking some of the load off him and be a more physical, puck-possession team, there is no reason to think that the Wings cannot be a team that can contend for a Central Division title in just their second year.
Next up in the NAHL's 28 teams in 28 days series, the Alaska Avalanche on Saturday, August 13th