28 teams in 28 days series to debut August 12th
August 10, 2011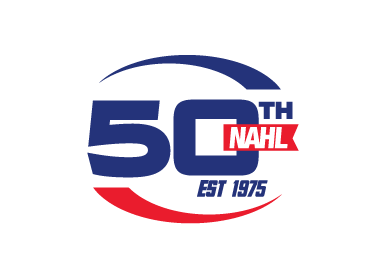 By Alex Kyrias, NAHL
The North American Hockey League (NAHL) is pleased to announce that starting Friday, August 12th the league will debut their '28 Teams in 28 Days' series on nahl.com and on the NAHL page on Facebook.
The '28 in 28' series will feature an in-depth look into all 28 NAHL teams, with a new team being highlighted daily, leading all the way up until the start of the regular season on Friday, September 9th.
'28 in 28' will go in-depth into each NAHL team and will include interview with all 28 NAHL head coaches as they prognosticate and break down their rosters and schedule for the upcoming season.
The NAHL season is less than a month away and the majority of NAHL rosters are complete. '28 in 28' will also provide fans with insight on key returning players and players that will be new to each team's roster.
The planned schedule of featured teams for the '28 in 28' series will be as follows:
Friday, August 12th: Aberdeen Wings
Saturday, August 13th: Alaska Avalanche
Sunday, August 14th: Alexandria Blizzard
Monday, August 15th: Amarillo Bulls
Tuesday, August 16th: Austin Bruins
Wednesday, August 17th: Bismarck Bobcats
Thursday, August 18th: Chicago Hitmen
Friday, August 19th: Corpus Christi Ice Rays
Saturday, August 20th: Coulee Region Chill
Sunday, August 21st: Dawson Creek Rage
Monday, August 22nd: Fairbanks Ice Dogs
Tuesday, August 23rd: Fresno Monsters
Wednesday, August 24th: Jamestown Ironmen
Thursday, August 25th: Janesville Jets
Friday, August 26th: Kalamazoo Jr. K-Wings
Saturday, August 27th: Kenai River Brown Bears
Sunday, August 28th: Michigan Warriors
Monday, August 29th: Minot Minotauros
Tuesday, August 30th: New Mexico Mustangs
Wednesday, August 31st: Odessa Jackalopes
Thursday, September 1st: Port Huron Fighting Falcons
Friday, September 2nd: Springfield Jr. Blues
Saturday, September 3rd: St. Louis Bandits
Sunday, September 4th: Texas Tornado
Monday, September 5th: Topeka RoadRunners
Tuesday, September 6th: Traverse City North Stars
Wednesday, September 7th: Wenatchee Wild
Thursday, September 8th: Wichita Falls Wildcats