Jets Ross Mauermann commits to Providence
July 9, 2011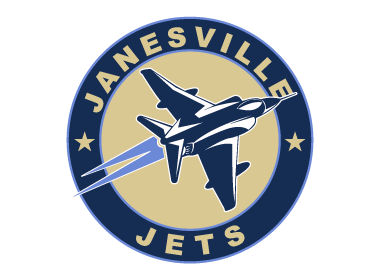 The Janesville Jets have announced that forward Ross Mauermann, has accepted an offer to play hockey next season at Providence College (Rhode Island) within the NCAA Division I Hockey East Conference.
Mauermann, 21, finished as the all-time Janesville Jets scoring leader with 100 total points over two seasons. The Janesville, Wisconsin native led the Jets during the 2010-11 season with 59 total points (27 goals and 32 assists) in 56 games. During the 2009-2010 season, Ross was second in Jets scoring with 41 total points (13 goals and 28 assists) in 57 games.
His best stretch of hockey came in December and January this past season, when he led the Jets to 1st place in the North Division. In a stretch of 17 games, Mauermann had 28 points and was named as NAHL North Division Player of the Week on January 31, 2011.
Mauermann is the third Janesville Jets player to move on to the NCAA college hockey ranks. Teammates David Jacobson (St. Norbert) and Larkin Jacobson (University of Denver) committed earlier this season.
Mauermann was one of the few players in the NAHL to appear in both Top Prospects Tournaments this past season. In December, Mauermann represented Janesville on Team Miller at the Top Prospects Tournament in Boston, Massachusetts, where recorded three assists in three games.
In February, Mauermann played on Team North at the Top Prospects Tournament in Ann Arbor, Michigan, where he recorded a goal and an assist in three games.
Over 100 players from the NAHL have committed to NCAA schools during the 2010-11 season.
View the complete NAHL college commitment list here.