NAHL announces regular season game in Danbury, Connecticut
October 25, 2019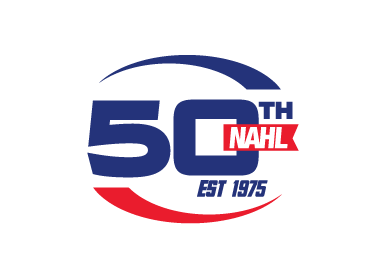 The North American Hockey League (NAHL) has announced that a NAHL regular season game between the Maine Nordiques and the Wilkes-Barre/Scranton Knights will be played at the Danbury Arena in Danbury, Connecticut, on Saturday, November 9th at 7:00pm. Tickets for the game will be available at the door for only $10.
The game will be played in conjunction with a North American Prospects Hockey League (NAPHL) Showcase event that will be taking place from November 8-10 at the Danbury Arena and will feature 18U and 16U teams from the NAPHL's Tier I East Conference.
The NAHL's East Division made its debut during the 2015-16 season and has thrived since, opening up more opportunities for players in the East to play in the NAHL Hockey and making it easier for NCAA schools to scout the NAHL. The East Division currently has seven teams, including: Jamestown Rebels (Jamestown, NY), Johnstown Tomahawks (Johnstown, PA), Maine Nordiques (Lewiston, ME), Maryland Black Bears (Odenton, MD), New Jersey Titans (Middletown, NJ), Northeast Generals (Attleboro, MA), and Wilkes-Barre/Scranton Knights (Pittston, PA).
Since the addition of the NAHL's East Division, not only has the NAHL has seen a rapid rise in the number of NCAA commitments, but also an increased presence in player commitments to NCAA Eastern-based schools. This past season, the NAHL had a record-breaking number of 351 NCAA commitments, which included 232 NCAA Division 1 commitments.
"In a short period of time, Danbury has been a great partner and they are focused on what is best for the players and their community. This is a great opportunity for the Danbury hockey community to see how good NAHL Hockey has become as we continue to explore the area for future NAHL opportunities," said NAHL Commissioner and President Mark Frankenfeld.
The Danbury Arena is home to the Danbury Colonials of the NA3HL, who are in their first season of play. Operated by the NAHL, the NA3HL is one of two certified USA Hockey Tier III junior leagues. The Colonials have had a successful start to the 2019-20 season and are committed to the ladder of development from high performance youth programs all the way to the highest levels of junior hockey, including the NAHL.
The NAPHL's East Conference, which is new for the 2019-20 season, provides Tier I youth teams in the East with an organized and competitive experience with an unrivaled scouting presence. The NAPHL's East Conference teams have not only been introduced to an entirely new scouting base in Minnesota and Michigan, but the new NAPHL events in the East like the one in Danbury, allows the NAHL teams to expand their scouting presence to the area. The East Conference teams include: 95 Giants, New Jersey Jr. Titans, Northeast Generals, Philadelphia Little Flyers, Seacoast Spartans, and Team Maryland.