Thomas captures Vezina as NHL's top goaltender
June 22, 2011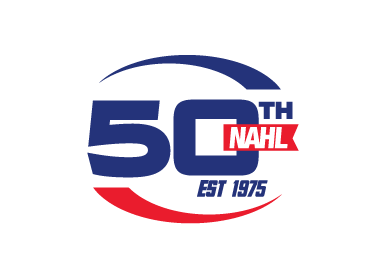 The Boston Bruins' Tim Thomas, who played in the North American Hockey League (NAHL) for the Lakeland (Mich.) Jets during the 1992-93 season, won the Vezina Trophy as the NHL's best goaltender for the 2010-11 season.

Thomas' win marks the third straight year a graduate of the NAHL has won the Vezina; Thomas copped the award in 2009 and the Buffalo Sabres' Ryan Miller, who played for the NAHL's Soo Indians from 1997-99, captured the honor in 2010.

In the regular season, Thomas led the NHL with a .938 save percentage - best in the league's history - and a 2.00 goals-against average. He also posted nine shutouts.

Last week, Thomas won the Conn Smythe Trophy as the NHL's Most Valuable Player of the playoffs after backstopping the Bruins to the Stanley Cup championship over the Vancouver Canucks.

After his seasoning in the NAHL, Thomas, from Flint, Mich., embarked on a four-year college career at the University of Vermont (then ECAC) from 1993-97. He's played the last six seasons with the Bruins.

In addition, recently retired New York Islanders forward Doug Weight, who played in the NAHL with the Bloomfield (Mich.) Jets, won the King Clancy Trophy, given to the player who best exemplifies leadership qualities on and off the ice and has made a noteworthy humanitarian contribution in his community.

Vancouver's Ryan Kesler, who played in the NAHL as a member of USA Hockey's National Team Development Program from 2000-02, was awarded the Frank J. Selke Trophy as the league's best defensive forward.

Kesler recorded a league-best for forwards in the blocked-shot category (80) and also delivered 124 hits and 65 takeaways. Kesler also had a career-best 57.4-percent success rate in the faceoff circle.

Another former NAHL player who skated for the National Team Development Program during the 2003-04 season, Canucks goaltender Cory Schneider, along with teammate Roberto Luongo, copped the William M. Jennings Trophy, given to the goalkeepers having played a minimum of 25 games for the team allowing the fewest goals against.

View the complete list of former NAHL players who played in the NHL this past season here.