August 20, 2018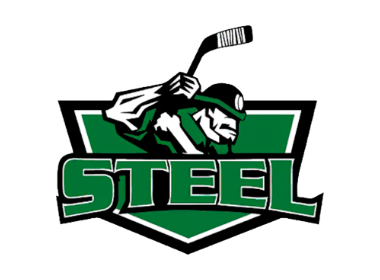 The 24 in 24 series features a look at all 24 teams in the NAHL for the 2018-19 season, with a new team being highlighted daily, leading all the way up until the start of the regular season. 24 in 24 looks into each NAHL team and will include video interviews with 24 coaches in the NAHL, as they provide fans with their expectations and outlook for the season, including taking a look at their strengths as a team and thoughts on the league. It will also take a look back on last season and how each team fared and what they accomplished.
Chippewa Steel
Head Coach: Al Rooney (1st Year)
2017-18 record: 17-34-9, 43 pts. (5th in the Midwest Division) *As the Coulee Region Chill
2017-18 leading scorer: Nick Bowman (49 pts.)
2018 Playoffs: Did not qualify
2018-19 Division: Midwest
First regular season game: Friday, September 14th vs. Fairbanks Ice Dogs
Home opener: Friday, September 14th vs. Fairbanks Ice Dogs
The winds of change this off-season resulted in one of the newest entries in the NAHL as the Chippewa Steel hit the ice in 2018-19. While the Steel will be new to the League of Opportunity, the leadership and staff are very familiar with the NAHL family of leagues and have plenty of experience.
Heading up the Steel will owners and father/son combination of Steve and Bryant Black, who purchased the Coulee Region Chill membership in late April and then relocated the team to Chippewa Falls in Wisconsin. While the Black's are new to the NAHL, they have operated in the New Ulm Steel in the NA3HL with plenty of on-ice and advancement success for several years. "We have three main goals and those goals translate to all of our levels; to win hockey games and compete for a championship, move players onto top-end NCAA programs, and support and be active members in our community. All three go hand in hand and we look forward to bringing that to the NAHL in Chippewa Falls," said Steve Black.
The bench boss will also be new to the NAHL as former NA3HL head coach and NAHL assistant coach Al Rooney gets his first opportunity to be a head coach in the NAHL with the Steel. Rooney was the head coach for the NA3HL's Texas Brahmas from 2014-16 and then was the associate head coach for the NAHL's Austin Bruins last season. "I am exited for myself and the community. Our support thus far has been great and I think we are going to see some big and supportive crowds this season," said Rooney.
The Steel will have their hands full in the always-tough Midwest Division this season and Rooney believes that skill and speed will be the keys to being competitive from the start. "I'm all about speed, skill and certainly work ethic. I think there will be times when we need to physical, but we have to be disciplined. I pride myself on the discipline of my team, on being prepared, and then executing a game plan," said Rooney. "We want to play fast, play where they aren't, make them come and chase us."
As for the goals for the Steel in Year 1, Rooney isn't backing down on some lofty goals for the club despite their new entry in the league. "I think we want to compete for a division title and a Robertson Cup right off the bat. We aren't setting the bar low and raising expectations right from the start," said Rooney. "Every team has so much turnover now that we are on the same level because there will be a lot of new faces. We needed to revamp the culture and it was up to me to find the players that were going to embrace that."
Some of those players that will be looked upon to make an impact will be veteran defenseman Filip Dusek, who has spent the past two seasons in the NAHL with the Aberdeen Wings and forward Austin Mikesch, who helped the Nipawin Hawks to a Championship last season in the SJHL. "They are both veteran guys who have had success playing junior hockey and been with successful programs. That type of experience is invaluable for the newer guys in the lockerroom and for team leadership," said Rooney. Another veteran coming back is former Coulee Region Chill forward Tomas Vochozka, who had 32 points in the NAHL last season with the Chill. Forward Jacob Dirks also returns having played 13 games with the Chill, recording nine points.
Others who look to make an impact on the roster include 2001-born forward Cam Thiesing, who looked good at camp and was on a line with Mikesch. "Cam is one of the more talented 2001-born player's in the country and will probably be an NCAA commit soon. I don't mind going with a little bit of a younger team. I don't think being older necessarily equals being a good team. If you have the right type of players and they are good enough, experience helps, but it isn't the end all be all. I think it's how they react and how they develop that is most important to our team success," said Rooney.
In goal, Rooney said there are four goalies potentially in the mix with 2001-born rookies Josh Langford and Jackson Bernard in addition to veterans Brian George and Owen Zdunski.
Next up in the 24 in 24 series: Corpus Christi IceRays