West Report: Monsters retool for second-half push
January 12, 2011
by Brian McDonough | NAHL.com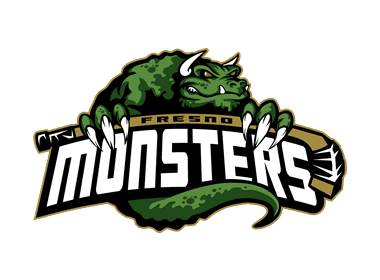 Ask the Fresno Monsters and they'll tell you their sub-.500 first half of the season went pretty much according to plan.

After all, as a first-year team with only one junior veteran dotting the roster - defenseman Tom Hilbrich - matching the division's competitiveness right from the start would be a tall order.

But, thanks to a number of recent player personnel moves that have brought an infusion of talent, experience and grit, the Monsters are positioned for a second-half run.

"We're just starting to turn the corner," said Monsters head coach Eric Ballard, whose team split a pair of games in Wichita Falls last weekend. "We get better everyday and, with our new additions, we'll only continue to get better."

Highlighting the Monsters' recent upgrades was the trade of forward John Siemer, the team's leading scorer, to the United States Hockey League (USHL) for a pair of promising forwards in TJ Powers, who started the year playering Division I hockey at Scared Heart University, and Matt Coleman.

Against the Wildcats last weekend, Powers, a 19-year-old from East Greenwich, R.I., racked up three goals and an assist while Coleman, a 19-year-old Brentwood, N.Y., native, pitched in two goals and an assist.

"We're looking forward to both of these guys contributing to our run for a playoff spot," said Ballard. "They'll be impact players and an important piece of the puzzle if we expect to finish strong in the second half."

The Monsters, who are averaging over 2,800 fans a game at Selland Arena, also firmed up their defensive core, adding Garrett Orhm from Owatonna - he played in the USHL last season - and second-year NAHL veteran Ethan Sherer from Springfield.

Fresno also went north of the border to pick up Brody Lynott, who was in his third full third year patrolling defense the British Columbia Junior Hockey League.

"I think these guys will help strengthen our blue line and help with our lack of experience," said Ballard.

With a 13-18-3 record - good for fifth place in the six-team West Division - Ballard is confident his newcomers can be difference-makers as his team claws its way back in the playoff hunt.

"Right now, we need to start to tweak areas of our game, focus on the details and continue to work on what makes us good," said the coach, whose team continues its Texas swing this week with games against the Tornado on Tuesday (a 4-2 loss) and Saturday. "With our more experienced roster now, I think we can make a run for a playoff spot."

WEST DIVISION NOTEBOOK

ALASKA AVALANCHE: Goaltender Landon Peterson put on a show in his two starts in Kenai River last weekend, going 2-0 while stopping 95 of 97 shots. "Landon put the team on his shoulders and won two big games on the road when things weren't clicking for us," said head coach Brian Huebel. "High-end goaltenders have that ability, and Landon displayed an incredible amount of talent and maturity."

FAIRBANKS ICEDOGS: With last weekend off, the second-place Ice Dogs (48 points) head to Alaska for a pair of games against the division-leading Avalanche (49 points) on Friday and Saturday. Fairbanks and Alaska have split their season series to date, 3-3.

KENAI RIVER BROWN BEARS: After losing their first two games of a three-game set with Alaska last weekend, the Brown Bears came alive with a 6-3 victory on Saturday. Forward Doug Beck, a 20-year-old from Plymouth, Mich., and the team's leading scorer with 38 points, put home the game-winning goal and two assists in the victory.

DAWSON CREEK RAGE: Dawson Creek snapped a four-game losing streak with a 2-1 victory over Wenatchee on Friday. Forward Tyson McCallum and defenseman Dylan Smith (game-winner) scored for the Rage, while netminder Andrew Walsh turned back 29 shots. Dawson Creek heads to Chicago for a pair of games on Saturday and Sunday; the Rage skated to a two-game sweep over the Hitmen at home in November.

WENATCHEE WILD: The Wild has its five-game winning streak snapped with a 2-1 loss to Dawson Creek on Friday, but rebounded with a 6-0 triumph over the Rage on Saturday. Goaltender Brandon Jaeger, a 20-year-old from Champlin, Minn., made 18 saves to pick up his second shutout victory of the season. Swedish-born forward Carl-Johan Sjogren, 20, notched a pair of goals in the win.