23 in 23 Series: Coulee Region Chill
August 22, 2017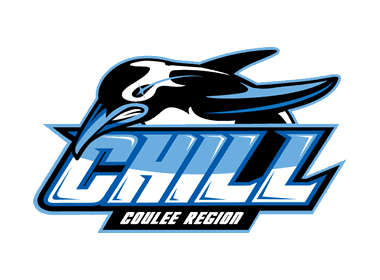 The 23 in 23 series features a look at all 23 teams in the NAHL for the 2017-18 season, with a new team being highlighted daily, leading all the way up until the start of the regular season. 23 in 23 looks into each NAHL team and will include video interviews with 23 coaches in the NAHL, as they provide fans with their expectations and outlook for the season, including taking a look at their strengths as a team and thoughts on the league. It will also take a look back on last season and how each team fared and what they accomplished.
Coulee Region Chill
Head Coach: Ryan Egan (2nd year)
2016-17 record: 31-27-2, 64 pts. (4th in the Midwest Division)
2016-17 leading scorer: Caleb Schroer (67 points)
2017 Playoffs: Lost to Janesville in the Midwest Division Semi-Finals, 3 games to 0
2017-18 Division: Midwest
First regular season game: Wednesday, September 20th vs. Northeast Generals
Home opener: Saturday, October 21st vs. Janesville Jets
Under new head coach Ryan Egan, the Coulee Region Chill had one of their better seasons in 2016-17. That included a great stretch run in the month of March when the team went 9-3 to clinch the final playoff spot in the Midwest Division as the team would face the #1 Janesville Jets. In the Midwest Semi-Finals, the Chill gave the Jets everything they had and played well enough to win each game, but in the end, three straight one-goal losses including one in the overtime and another in double-overtime, put an end to the Chill's season.
A place where the Chill also made some major headway was in the NCAA commitment department. In total, 13 players from the team made NCAA commitments in 2016-17. In the process, the Chill also discovered some players who had some very high-end talent that played at a very high level during the season, earning them league-wide accolades. The Chill boasted both the Midwest Division MVP and Forward of the Year Caleb Schroer (Northern Michigan) and also the Midwest Division Defenseman of the Year in Steven Quagliata (Wisconsin-Stevens Point).
"We are ecstatic about 13 NCAA commitments, but we are hungry for more. Each year, we are striving for that commitment number to be as high as possible. That is the main priority each season for our team and our players," said Chill head coach Ryan Egan. "On the ice when I look back on last season, I think we would have liked more consistency. We are looking to take things to the next level. A big step forward would be for us to advance beyond the opening round in the playoffs and contend for a Robertson Cup.
Having 13 NCAA commitments will leave the Chill with some major holes to fill for the 2017-18 season. The Chill lost their top five scorers from last season, totaling 272 points that will have to be replaced. "We lost a lot of our top players, so we are looking for some of our returning veterans to carry the load, especially early in the season," said Egan.
Some players that Egan identified as veterans who will be looked upon to help are those like forward Andy McGlynn, who had 30 points last season in time spent with both Coulee Region and Corpus Christi. The native of St. Louis, Missouri and NA3HL alum will be the top returning forward from last year's team. Other veterans who are expected to help include defensemen Marshall Plunkett and Jackson Decker. Plunkett, who was the NAHL Defenseman of the Month in October this past season, had 30 points from the blueline last year. "Marshall is a third year player and is a guy who has won a Robertson Cup previously with Fairbanks, so that type of experience is something that will be invaluable to a younger team like ours," said Egan.
There will also be a handful of new players that will be coming in to try and help the Chill improve, including forwards Jacob Dirks and Connor Zilisch. Both are from the state of Wisconsin and will be playing their junior hockey very close to home. Egan stated that both should be contributors right away.
Egan said that having a team in the LaCrosse, Wisconsin area is a major benefit to the players and their experience. "We are blessed to be in such a great area of the country with a passionate fan base and great ownership. They are very supportive, win or lose, of the players and our mission here. Our billet families are some of the best in the league. We have a lot of people with the player's best interest in mind, so that makes it a very comfortable situation for them while they are playing hockey with the Chill," said Egan.
Egan also said that he is encouraged that the message of advancement is one that is shared league-wide by all the NAHL's coaches. "We continue to work hard and find those players that are able to develop into NCAA prospects during their time in the league. It is a tribute to the kind of coaches we have in the NAHL and the mission we share. I am excited to see where we as a team and the league as a whole can go with NCAA commitments down the road."
Next up in the 23 in 23 series: Fairbanks Ice Dogs