January 20, 2017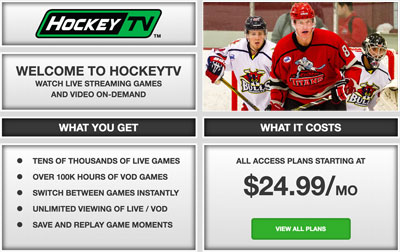 The stretch run for the 2017 NAHL Robertson Cup Playoffs is set to begin and it continues this weekend with another busy set of games.
The countdown is on towards the USA Hockey trading deadline and roster freeze, as well as, the standings freeze to determine the number of spots each team receives for February's Top Prospects Tournament.
In the Central Division this weekend, division-leading Minot is at home twice, as they host the Aberdeen Wings. In other action, the Brookings Blizzard are in Bismarck to take on the Bobcats for a pair of games. The final series is a rematch of the 2015 Robertson Cup Championship as the Minnesota Wilderness and Austin Bruins tangle in a home-and-home series separated by just four points in the standings.
In the East Division, New Jersey will be the busiest team this weekend as they are in Johnstown on Friday and Saturday, then play their third game in three nights with a road afternoon game in Wilkes-Barre/Scranton on Sunday.
In the Midwest Division, the big match-up sees the 1st place Janesville Jets go on the road for a pair of games against the 2nd place Minnesota Magicians, who are 15 points back and trying to gain ground. The other series pits the Springfield Jr. Blues on the road to face Coulee Region on Saturday and Sunday.
In the South Division, division-leading Lone Star is in for a big test as the travel to Wichita Falls for a pair of games against the 2nd place Wildcats. Corpus Christi and Amarillo are tied for 4th place in the South with 34 points and will face one another in a two-game set in Amarillo. The other series sees Odessa at Topeka, with both clubs on the outside looking in of the NAHL playoff race in the South. Shreveport is idle.
The out of division action is in Alaska this weekend as the East Division-leading Aston Rebels are in Kenai River for a two-game series, while the Northeast Generals are in Fairbanks for three games. The Ice Dogs captured the first game of the series on Thursday by a 4-1 score.
Friday, January 20th
New Jersey at Johnstown - 7:30 PM EST
Corpus Christi at Amarillo - 7:05 PM CST
MN Wilderness at Austin - 7:05 PM CST
Odessa at Topeka - 7:05 PM CST
Lone Star at Wichita Falls - 7:05 PM CST
Brookings at Bismarck - 7:15 PM CST
Janesville at MN Magicians - 7:15 PM CST
Aberdeen at Minot - 8:05 PM CST
Northeast at Fairbanks - 7:30 PM AKST
Aston at Kenai River - 7:30 PM AKST
Saturday, January 21st
Lone Star at Wichita Falls - 5:05 PM CST
New Jersey at Johnstown - 7:00 PM EST
Springfield at Coulee Region - 7:00 PM CST
Corpus Christi at Amarillo - 7:05 PM CST
Janesville at MN Magicians - 7:05 PM CST
Austin at MN Wilderness - 7:05 PM CST
Odessa at Topeka - 7:05 PM CST
Brookings at Bismarck - 7:15 PM CST
Aberdeen at Minot - 7:35 PM CST
Northeast at Fairbanks - 7:30 PM AKST
Aston at Kenai River - 7:30 PM AKST
Sunday, January 22nd
Springfield at Coulee Region - 1:00 PM CST
New Jersey at Wilkes-Barre/Scranton - 2:00 PM EST