December 2, 2016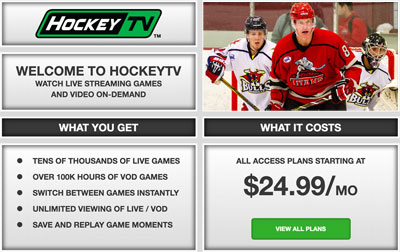 It is another busy weekend in the NAHL as 21 games highlight the schedule from Friday-Sunday.
The first weekend in December has some intriguing match-ups, which includes some cross-divisional play. The action began on Thursday night this week with Minot beating Brookings, 3-1 and Odessa snapping their losing skid with a 6-3 home win over Lone Star.
In the Central Division, the Minnesota Wilderness take to the road twice to face Bismarck on Friday and Minot on Saturday. The Aberdeen Wings are also on the road twice with a two-game series in Austin. On Saturday, Bismarck will take to the road to face the Brookings Blizzard.
In the East Division, New Jersey and Aston play one another in and home-and-home series. The Northeast Generals have a busy weekend as they take to the road three times, included a Friday game at Wilkes-Barre/Scranton, followed by a two-game series at Johnstown on Saturday and Sunday.
In the Midwest Division, the Minnesota Magicians and Coulee Region Chill will play one another in a home-and-home series, while the 1st place Janesville Jets are in Springfield to face the red-hot Jr. Blues.
In the South Division, Wichita Falls opens up the Josh Nelson are with a road series in Corpus Christi on Saturday and Sunday, while Amarillo is in Shreveport for two games. Lone Star and Odessa finish their two-game series on Friday night.
In out of division action, the Kenai River Brown Bears begin a long road trip with two games in Topeka. In other action, the Fairbanks Ice Dogs will be put to the test this weekend as they host two weekend exhibition games against the NTDP 17-team from the USHL.
Friday, December 2nd
New Jersey at Aston - 7:00 PM EST
Northeast at Wilkes-Barre/Scranton - 7:30 PM EST
MN Magicians at Coulee Region - 7:00 PM CST
Aberdeen at Austin - 7:05 PM CST
Lone Star at Odessa - 7:05 PM CST
Janesville at Springfield - 7:05 PM CST
Kenai River at Topeka - 7:05 PM CST
Amarillo at Shreveport - 7:11 PM CST
MN Wilderness at Bismarck - 7:15 PM CST
Saturday, December 3rd
Northeast at Johnstown - 7:00 PM EST
Janesville at Springfield - 6:05 PM CST
Aston at New Jersey - 7:30 PM EST
Aberdeen at Austin - 7:05 PM CST
Bismarck at Brookings - 7:05 PM CST
Wichita Falls at Corpus Christi - 7:05 PM CST
Coulee Region at MN Magicians - 7:05 PM CST
Kenai River at Topeka - 7:05 PM CST
Amarillo at Shreveport - 7:11 PM CST
MN Wilderness at Minot - 7:35 PM CST
Sunday, December 4th
Northeast at Johnstown - 1:30 PM EST
Wichita Falls at Corpus Christi - 3:05 PM CST