Wichita Falls parts ways with head coach Tony Curtale
December 2, 2016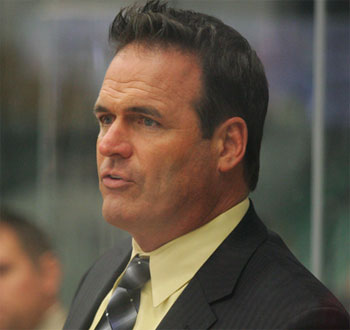 The Wichita Falls Wildcats, proud members of the North American Hockey League (NAHL), have announced they have parted ways with Head Coach Tony Curtale effective Thursday, December 1st.
Curtale was brought on board one week after John LaFontaine accepted a position with the USHL's Muskegon Lumberjacks in mid-July. He has had an excellent record throughout his coaching career and has won more NAHL games than any other coach in league history.
Curtale was 8-5-2 as the Wildcats' head coach and the organization is confident he will be in another coaching position again soon.
"Changes are inevitable in the sports world and today we're seeing another change in the Wildcats organization," Wildcats owner Roy Davoult said. "Eleven years as an owner has consisted of changes. When I first came in to the Wildcats organization, then owner Rick Brodsky told me 'Hockey is a small world and involves good and bad, but it's a family.' I wish Tony the very best in his career and I know he will continue on. He has a great hockey mind and will be back on the bench somewhere soon. In the meantime, we will continue to strive for a Robertson Cup."
General Manager/Partner Paul Baxter as well as Co-Owners Davoult and Alex Shnayderman built a foundation in Wichita Falls are intent on keeping it alive. Josh Nelson will take over the duties as Head Coach for the remainder of the 2016-2017 season. The Wildcats wish Tony Curtale nothing but success in his future endeavors.