November 11, 2016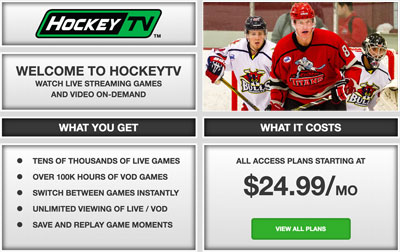 It is another exciting weekend of hockey in the NAHL as many teams planning on honoring those who served on this Veteran's Day Weekend.
21 games from Friday through Sunday are on top this weekend, which features mostly intra-divisional match-ups.
In the Central Division, action began last night as Bismarck edged out a 5-4 win in Minot in the debut of the new Pepsi Rink at Maysa Arena. The Bobcats and the Minotauros will both be home for one more game this weekend as they both host the Minnesota Wilderness on Friday (in Minot) and Saturday (in Bismarck). Also on Friday, Aberdeen is in Brookings with the team's separated by just a point in the standings. On Saturday, Minot completes a three-game weekend by traveling to Aberdeen, while the Wilderness are in Bismarck. On Sunday, Austin visits Brookings.
In the East Division, it is a big weekend for the Johnstown Tomahawks as they finally get to play their home opener after two months on the road as they host 1st place Aston, who comes into the weekend with the best record in the NAHL at 16-3-0. In other action, the Northeast Generals will look for their first win with a two-game series in New Jersey. The Wilkes-Barre/Scranton Knights are idle.
In the Midwest, the 1st place Janesville Jets are in Alaska to take on the Kenai River Brown Bears, as are the Springfield Jr. Blues, who are in Fairbanks for a two-game series against the Ice Dogs. In other action, the team currently with the longest winning streak in the NAHL, the Coulee Region Chill will host the Minnesota Magicians on Friday.
In the South Division, Topeka is idle, while everyone else is playing in a two-game series as Shreveport makes their return to Odessa, Amarillo is in Wichita Falls and Corpus Christi is at Lone Star. The Brahmas have the largest lead of any of the division leaders at 10 points.
There is just one out-of-division game this weekend as Coulee Region is at Austin on Saturday night.
Friday, November 11th
Aston at Johnstown - 7:30 PM EST
Northeast at New Jersey - 7:30 PM EST
MN Magicians at Coulee Region - 7:00 PM CST
Aberdeen at Brookings - 7:05 PM CST
Shreveport at Odessa - 7:05 PM CST
Amarillo at Wichita Falls - 7:05 PM CST
Corpus Christi at Lone Star - 7:30 PM CST
MN Wilderness at Minot - 7:35 PM CST
Springfield at Fairbanks - 7:30 PM AKST
Janesville at Kenai River - 7:30 PM AKST
Saturday, November 12th
Aston at Johnstown - 7:00 PM EST
Northeast at New Jersey - 7:30 PM EST
Coulee Region at Austin - 7:05 PM CST
Shreveport at Odessa - 7:05 PM CST
Amarillo at Wichita Falls - 7:05 PM CST
Minot at Aberdeen - 7:15 PM CST
MN Wilderness at Bismarck - 7:15 PM CST
Corpus Christi at Lone Star - 7:30 PM CST
Springfield at Fairbanks - 7:30 PM AKST
Janesville at Kenai River - 7:30 PM AKST
Sunday, November 13th
Austin at Brookings - 5:05 PM CST