NAHL head coaches meetings take place in Texas
August 8, 2016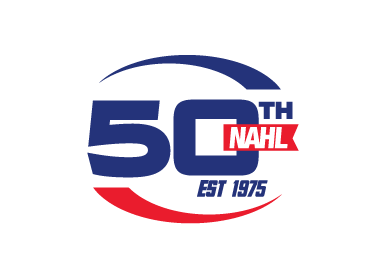 On Monday and Tuesday, the North American Hockey League (NAHL) will host its annual head coaches meetings in Frisco, Texas on August 8-9. The annual meetings are held prior to the start of the regular season and are designed to bring all 24 of the league's head coaches together to discuss league matters and bring up everyone up to speed and rules, player safety initiatives, partnerships, protocol and procedures.
"The annual NAHL Head Coaches meetings are an opportunity for us as a league to bring everyone together and discuss topics that will make our league better, and most importantly, make sure that we are doing everything in our power to provide a great experience for our players and help them develop and advance," said NAHL Commissioner Mark Frankenfeld.
"For 8-9 months these coaches will be competing against one another, but for these two days we hope to bring them together with the same common goal, which is to enjoy a couple days of good discussion and activities," continued Frankenfeld.
The event is one of two times a year that the league's head coaches get together for meetings, with the other coming at the NAHL Top Prospects Tournament in February of 2017.
The meetings will begin on Monday with an introduction and welcome from NAHL Commissioner Mark Frankenfeld followed by a presentation from Frank Serratore, the head coach of the Air Force Academy Men's NCAA Division I hockey team. Serratore just completed his 19th season at Air Force with a record of 329-310-71 record. Serratore is the winningest coach in the history of Air Force hockey, having led Air Force to five AHC championships and five NCAA Tournaments in the last 10 years. This past season, he was named the Atlantic Hockey coach of the year as he led the Falcons to a 20-12-5 overall record. The Falcons tied for second in the Atlantic Hockey Conference with a 16-7-5 record. No other NCAA Division I team has more NAHL alumni on its roster than Air Force.
The meetings will continue on Tuesday with presentations from NAHL staff and league partners Bauer and Vaughn Hockey, who are the exclusive suppliers of equipment to the NAHL.
It will continue with a presentation and talk from Greg Rajanen of NHL Central Scouting. Rajanen, who is in his fifth season as one of the main scouts for NHL Central Scouting. He was previously a part-time scout with the Calgary Flames for six years and Rajanen was also an amateur scout responsible for Minnesota high schools, the Western Collegiate Hockey Association and the USHL. The former collegiate forward at the University of Wisconsin-Madison and Wisconsin-Superior also served as a high school coach for 22 years in Minnesota with three schools and was an assistant coach at the University of Illinois-Chicago. Rajanen was a three-sport athlete in hockey, football and baseball at Superior (Wis.) High School.
After Rajanen, the NAHL coaches will discuss several topics including player safety, officiating, rules and regulation, game night procedures, which will then be followed by a presentation from Director of Player Personnel Craig Barnett, who will discuss NCAA compliance as it relates to NAHL players.