Wichita Falls forward Pison signs professional contract
August 2, 2016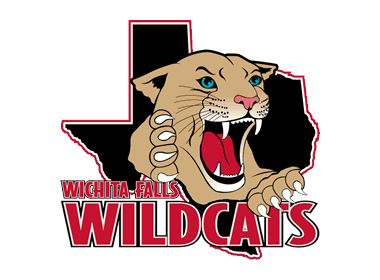 By Alex von Keudell, Wichita Falls Wildcats
Wichita Falls Wildcats and NAHL winger André Pison has signed a professional contract with the Gentofte Stars of the Danish Metal Ligaen, Denmark's premier hockey league. He will begin his professional hockey career at the start of the 2016-17 season.
"André improved his game as much as or more than anyone this season," former Wildcats Head Coach John LaFontaine said. "He started the year as a third line energy player and ended the year on our first line, scoring on a regular basis. He is smart, fast, and creative. He is ready to play pro hockey."
The only Dane in Wildcats history returns to his home country to further pursue his dream of playing pro ice hockey. He becomes the first ex-Wildcat to sign in the Metal Ligaen, a league which has produced Danish NHL talent like Toronto Maple Leafs goaltender Frederik Andersen, Vancouver Canucks speedster Jannik Hansen, as well as crafty veteran center Frans Nielsen of the Detroit Red Wings.
"The team is close to my home and I know the coaches well as well as many of the players. I think that it will be a good challenge and that it's a good stepping stone to my biggest goal which is to play pro in one of the big leagues in Europe," Pison said. "Coach John has helped me become more consistent in my play, and also taught me to act like a professional. Because of him and Coach Nelson, I think this transition will be somewhat easy. I hope the fans in Wichita Falls do as good of a job this upcoming season in supporting and encouraging us players, it meant the world to us."
The Danish winger is a classic case of a player rising through the ranks after chasing his dreams overseas. He started playing in the U.S. as a 17-year-old after moving to Minnesota in 2012 to play for the Flying Aces of the NA3HL.
After a strong season there, he was given a chance to play at the next level with the Wildcats' rivals, the Wenatchee Wild, for two seasons. After Wenatchee switched to the BCHL (a league which does not allow European players) Pison decided to spend his last year of junior hockey playing for the Wildcats.
Including playoffs, Pison played a total of 178 NAHL games, making him the most seasoned NAHL veteran among the Wildcats who played in the 2016 Robertson Cup Championship game. The 6'0," 185 pound winger was well-known for his versatility. He could play either wing and was a two-dimensional, 200-foot player who excelled on both the power play and the penalty kill.
Pison was a point-per-game player in last season's playoffs, scoring three goals and five assists in eight postseason games. Tied for fourth among last season's Wildcats in playoff points, Pison also scored what many believe to be the biggest goal in Wildcats history when he buried the double-overtime game-winning goal to sweep the Topeka RoadRunners and clinch the Wildcats a spot in the Robertson Cup Semi-Finals.