Bismarck defenseman Nelson makes NCAA commitment
June 28, 2016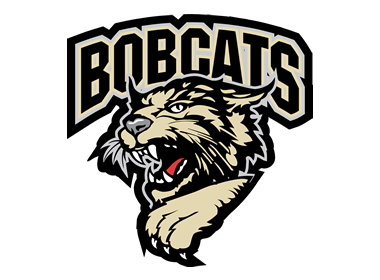 By Paul Teeple, Bismarck Bobcats
With two years in the NAHL with the Bismarck Bobcats' defensive corps now behind him, blueliner Garrett Nelson announced Monday that he has committed to play NCAA Division III hockey in 2016-17 for Concordia College.
"It feels great to know I will be playing NCAA hockey this fall," stated Nelson, who put up 20 points in 76 appearances in black and gold dating back to 2014. "It's a dream come true; I'm very blessed and grateful for the opportunity to play at the collegiate level."
In 2015-16, Nelson was a regular on a Bobcat defensive unit that allowed just 133 goals in 60 games—of which Nelson played in 48 with a plus-9 rating—the second-lowest regular season total league-wide.
Nelson began his junior hockey career during the 2013-14 season, which included a stint in the NA3HL with the Twin City Steel.
"Garrett is one of those guys that really showed the kind of heart and work ethic that defined our 'D' this season," lauded Bobcats head coach and general manager Layne Sedevie. "He worked hard in the offseason to improve himself and played through injury in the playoffs to help his team, both of which say a lot about him as a player and a person."
Under head coach Chris Howe, the Cobbers are on the rise: posting a record above .500 in four of their last five seasons in the historic MIAC conference. At Concordia, Nelson will play with another former Bobcat in Sam Coborn, who wore the black and gold in 2012-13.
"A big factor in my decision is that I really liked the conversations I had with Coach Howe and they have a good program at Concordia," explained Nelson, a native of Chippewa Falls, Wisc., "and I want to study physical therapy, which is something I can pursue there."
Nelson is the tenth current or former Bobcat to commit to an NCAA program from the 2015-16, joining Hunter Shepard (Minnesota-Duluth), Aaron Herdt (Alaska), Joe Tyran (Air Force), Jared Pike (American International), Patrik Demel (American International), Cole Souto (St. John's), Alex Strand (UW-Eau Claire), Jared Spooner (Minnesota State-Mankato) and Tanner Salsberry (Bentley).