Meyer returns behind Magicians bench
June 21, 2016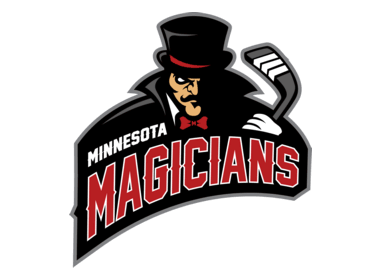 The Minnesota Magicians of the North American Hockey League (NAHL) are pleased to announce that Scott Meyer will be returning as the team's Head Coach and General Manager for the 2016-17 season. Assisting Meyer will be former National Hockey League (NHL) forward Lee Goren, who will primarily serve as a practice assistant this season.
Meyer was first named Magicians Head Coach prior to the inaugural 2013-14 season, and was promoted to President of the organization the following summer. After taking a year off from coaching in 2014-15, he took over as interim Head Coach of the Magicians in November of 2015. Under Meyer's interim this season, the club bounced back from a slow start and nearly earned a Central Division playoff berth.
In addition to coaching experience that spans both the United States Hockey League (USHL) and the North American Hockey League (NAHL), Meyer's resume also includes an impressive playing background. Following a high school career at the Academy of Holy Angels and White Bear Lake High School, he spent a year with the Danville Wings (NAHL) and the Fargo-Moorhead Bears (USHL) before becoming an All-American goaltender at St. Cloud State University. After his collegiate career, Meyer played professional hockey in the New York Rangers organization.
Commenting on his return to the bench this season Meyer said, "I am excited to be back behind the bench with the Magicians next season. I feel we made strides last year as an organization and our staff is looking forward to main camp and the start of the season."
Lee Goren is a veteran of both the professional and collegiate hockey ranks. After playing junior hockey with the Minot Top Guns of the Saskatchewan Junior Hockey League (SJHL), Goren played collegiate hockey at the University of North Dakota where he was a member of two national championship teams. During his senior season North Dakota, he was an All-American and led the nation in scoring with 34 goals.
Following his collegiate career Goren signed with the Boston Bruins, who drafted him in the 3rd Round (#63 Overall) of the 1997 NHL Draft. Throughout a long professional hockey career, he spent time in the NHL with the Boston Bruins, Florida Panthers, and Vancouver Canucks before finishing his career in Europe.
In addition to his playing credentials, Goren has spent the last few years coaching. In 2013, he was named as a volunteer assistant coach at St. Olaf College. The next year, he became the Vice President of Hockey Operations Bauer Emerson Prep Academy in North St. Paul, Minnesota. He was also named the Head Coach of the Bauer Emerson 18U team that competed in the NAPHL.
On adding Goren to the organization, Meyer said, "Lee brings a passion for the game, a great resume, and a love for teaching. We are very excited to have Lee as a part of the Magicians."