Shreveport names Zirnis as team's first head coach
June 2, 2016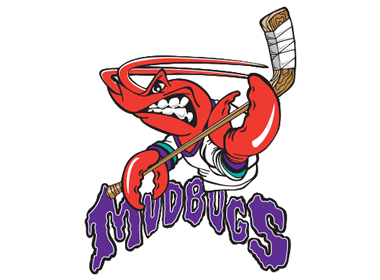 By Roy Lang III, Shreveport Times
It had been three years since Karlis Zirnis left town, but when he got word the Bossier-Shreveport Mudbugs folded following a 2011 Central Hockey League championship, he was "in shock."
Despite playing just two seasons (2006-2008) along the Red River, and it being one of four stops in his professional hockey career, Northwest Louisiana secured a place in the heart of Zirnis.
That makes Wednesday even more special.
The Mudbugs are back and so is Zirnis. The 38-year-old native Latvian was introduced as the first head coach of Shreveport's North American Hockey League (NAHL) franchise.
"It was a sad moment, but it's a great moment to start it over," said Zirnis, who served as an assistant coach for Latvia's Olympic team at the 2014 Sochi Games and the recently-completed World Championship in Russia. "And to start at the Hirsch (Coliseum), where it all originated, it couldn't be better."
The Shreveport Mudbugs will make their NAHL debut on George's Pond at the Hirsch in September. While this community may be unfamiliar with junior (16-20 year olds) hockey, Zirnis has understands the new era from every angle.
In addition to his international coaching experience, Zirnis comes to Shreveport from the Nashville, where he coached the Jr. Predators of the NA3HL, the NAHL's feeder league. He began his hockey career in the NAHL as a member of the Gaylord Grizzlies in 1997.
"I'm familiar with the process; what kind of young men we're trying to get," Zirnis told The Times. "It's a little different, but a better brand of hockey (than Shreveport used to have). These young men are coming up and trying to make it to the big time. We're going to have some young men who eventually play in the NHL."
Zirnis learned this opportunity may come available one year ago.
"I said, 'Yes, I'm interested,' with no hesitation," Zirnis recalled. "There was no doubt in my mind. I said, 'If this (franchise) comes through, I want to be the first guy to interview for it.'
"The community, the fans -- everything about the Mudbugs organization was high class."
Not only does Zirnis sport a coaching resume that seems to be a natural fit for the new franchise, he provides a link to the former group that carved its niche in Northwest Louisiana for 15 years.
"He brings Mudbugs hockey to Mudbugs hockey. And I say that with a lot of pride," said general manager Scott Muscutt, the original Mudbugs player and long-time head coach. "He had a great work ethic as a player."
Zirnis helped the Mudbugs earn the CHL's Governors Cup (league's best record) in both of his seasons in teal and purple and says his time under Muscutt produced many great qualities he applied as a player and a coach.
"How to compete and work ethic -- play with your heart – that's what I learned under Musky," Zirnis said. "Now as a coach, it's the same message."