Wichita Falls forward Lazarus makes NCAA DI commitment
May 27, 2016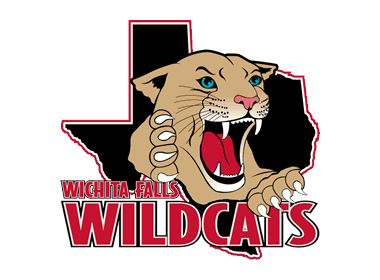 By Alex von Keudell, Wichita Falls Wildcats
Wichita Falls Wildcats and North American Hockey League (NAHL) right-winger Jonny Lazarus has committed to play Division I NCAA hockey at the University of Massachusetts-Amherst of the Hockey East Conference. He will begin his college hockey career at the start of the 2016-17 season.
"I've been talking to (Assistant Coach) Ben Barr since December. I really liked the guy, had good chemistry with him. I trusted him. And the school was beautiful, I fell in love with it right away. It's also close to home, so my family can come to games," Lazarus said.
"We had such a great run both years I was in Wichita Falls, it was one of the closest teams I've ever been on. I wouldn't trade it for anything, and I'll remember it forever."
One of nine Wildcats from the recent roster and one of eight from the 2016 NAHL Top Prospects Tournament, Lazarus became just the second player in Wildcats history to commit to UMass-Amherst. The only other, Dennis Kravchenko, may well play alongside him next season. Amherst is the alma-mater to Boston Bruins defenseman Matt Irwin and to Justin Braun, who will be playing with the San Jose Sharks in the Stanley Cup Finals for the next two weeks. It was also the college of star Los Angeles Kings goaltender Jonathan Quick.
"Jonny has worked hard and has given our program everything he had for the last two years," Wildcats Head Coach John LaFontaine said. "He deserves this chance and will be a strong asset to UMass-Amherst. He was a great leader for us, one of the key leaders in the locker room. He's one of those guys who is all about the team and will continue to be that way at U-Mass."
Lazarus was one of just six veteran Wildcats when the 2015-16 season came to an end. He played in 121 total games for the organization, scoring 29 goals, 57 assists, and 86 points along the way. In the last playoff run, he ranked third among all Wildcats in postseason scoring with nine points in as many games, and scored the game-winning goal in Game 1 of the South Division Finals against the Topeka RoadRunners.
Throughout his career as a Wildcat, Lazarus was known as a strong two-dimensional forward with incredible patience with the puck. One of the Wildcats' top power play specialists, he had a distinct ability to slow the game down and wait for the right play. He had a way of making extra passes which lead to several tap-in goals, rather than shooting from tempting scoring areas. His defensive prowess is also demonstrated by his +41 career rating with the Wildcats.