Austin goalie Carlson makes NCAA DI commitment
May 3, 2016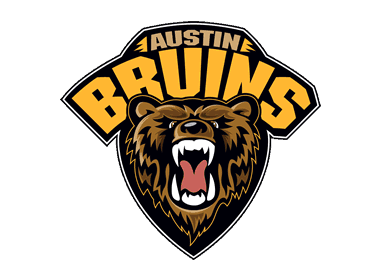 By Michael Keeley, Austin Bruins
The Austin Bruins, proud members of the North American Hockey League, announced on Tuesday that goaltender Kristofer Carlson has committed to play NCAA Division I hockey at Providence College for the 2016-17 season.
Carlson, an 18-year-old from Centerville, Virginia, has played a key role in the Bruins' run to the Central Division Finals. He led all goaltenders with 119 saves in the first round of the Robertson Cup playoffs. Carlson also saw a lot of rubber in the regular season, ranking fourth in the league in stops and finishing in the top five in minutes played. He was tied for third in shutouts, with four.
"I've gotten a lot of playing time and I can thank the coaches for that - putting that much trust in me," Carlson said. "It's helped me build a lot of character, go through adversity, and just go through the ups and downs of playing that many games."
Carlson was named the NAHL's Central Division First Star of the Week three times in a five-week span in October/November and was selected to the 2016 NAHL Central Division Top Prospects squad, on which he picked up two wins, allowing just two goals. Perhaps his best weekend of the season was in a home sweep of the Bismarck Bobcats on March 11th and 12th, when he made 59 saves on 60 shots in two overtime games in which the Bruins claimed 1-0 and 2-1 wins.
"He's certainly an athletic goaltender, he tracks pucks well," said Bruins head coach Kyle Grabowski. "He's been a big game goaltender for us - when we play really good opponents or games where we need points. When you look back at the first playoff series, no question he's been our best player."
Carlson previously played ten games with the Waterloo Blackhawks in the USHL during the 2014-15 season. He came to the Bruins in the middle of the NAHL Showcase in September, stabilizing an uncertain goaltending core. He ended up starting 44 games, including 13 of the last 14 regular season contests.
The Providence Friars are members of the Hockey East conference; in which they were regular season champions for the first time in 2016. They saw their season come to a heart-breaking end in double overtime at the hands of Minnesota-Duluth in the Regional Semifinals. The Friars had been defending National Champions, after capturing the first title in program history in 2015. This year's NCAA Tournament Appearance was their third in a row.
"It's a beautiful campus," Carlson said. "Obviously the hockey team has had a lot of success. Great coaching staff. A great building to play in and a great college town too. There are a lot of guys who love it there that I've talked to."
Carlson becomes the fifth Bruin with a Division I commitment, joining forwards Jade Miller (Minnesota-Duluth), Jacob Paganelli (Princeton), AJ Drobot (Maine), and Luke Notermann (University of Minnesota).