Bruins break records during Pink in the Rink
February 9, 2016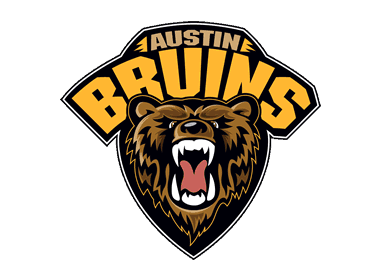 By Jenae Hackensmith, Austin Daily Herald
The NAHL's Austin Bruins painted the rink pink and then raked in the green this past Saturday.
The Bruins hosted the team's sixth annual Paint the Rink Pink game and auction in Riverside Arena and broke the team's own record by raising more than $35,000.
"This is the biggest Paint The Rink Pink we've ever had," Bruins co-owner Craig Patrick said. "It went great, we had a sell out crowd," he added.
Paint the Rink Pink started six years ago and morphed into Paint the Town Pink the following year. The Bruins have since raised more than $150,000, and the team raised more $26,000 last year.
The players hosted the usual jersey auction and performed individual skits and routines after the game. One pair of players skated to Blades of Glory, and another pair did a slightly more risqué "Magic Mike" routine, which Patrick said was very popular and funny.
Patrick said every year the coaches and leaders talk to the players and explain why it's so important to humble and embarrass themselves to raise money for the cause of fighting cancer.
"None of them want to do it [at first], they're all super embarrassed, but then they do it and then you can't get them off that spotlight," Patrick laughed.
"The guys had a really great time," he added.
One of the highest items to sell was Zach Kennedy's No. 25 jersey, which was auctioned off for about $3,700.
Since the event started in 2010, Patrick said it has grown immensely, and he thanked the community for helping one event grow into an entire town fundraiser.
"It almost makes you tear up when you think about it, because we started with the one event in 2010 — just Paint The Rink Pink — and then to have it evolve into what it is now, it's just mind-blowing."