IceRays, Jackalopes get back to winning ways Thursday
October 22, 2015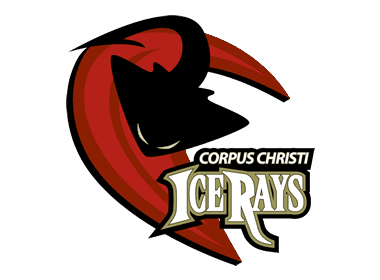 Topeka 3 @ Corpus Christi 4
– Two 3rd period goals were enough for the Corpus Christi IceRays to defeat the Topeka RoadRunners on Thursday to snap a four-game losing streak. The IceRays opened up a 2-0 lead on goals from Colton Meekhof and Regen Cavanagh. Topeka would respond with goals from Marcus Russell and Dominic Lutz to tie the game at 2-2. In the 3rd period, it was goals from Brad LeLievre and Brad Power to put the IceRays back up by two. A late 3rd period goal from John O'Connor wasn't enough for the RoadRunners late in the contest. Topeka outshot the IceRays 45-20, but IceRays goalie Dryden McKay was equal to the task as he made 42 saves. Tyler Johnson made 16 saves in the loss.
Boxscore
Amarillo 2 @ Odessa 4
– Hampus Sjodahl had three points, including two goals as the Jackalopes doubled up the Bulls on Thursday in Odessa, 4-2. Amarillo scored first as Charlie Singerhouse scored less than seven minutes into the opening period. Odessa would answer back with three straight including power play goals from Sjodahl and Oliver Celec and a shorthanded tally from Zach Zech. The Bulls closed the gap to within 3-2 early in the 3rd period with a goal from Keenan Sabatini, but a late 3rd period goal from Sjodahl would secure the win. Gunner Rivers made 28 saves in the win, while Anton Martinsson made 34 saves in the loss.
Boxscore