Watch Now: NAHL Top 10 Plays of the Week, Oct. 12-18
October 21, 2015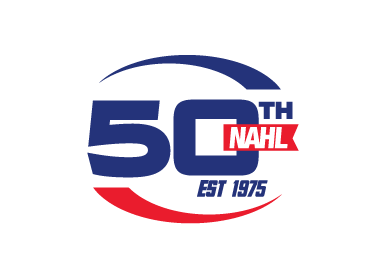 The North American Hockey League is pleased to continue the new format for the weekly Plays of the Week segment.
It is called, The NAHL Top 10 Plays of the Week
With so many clips and plays coming in, the league decided to feature the best plays in a top 10 format.
Clips and plays that are considered have to be nominated by NAHL member teams.
But, here is the best part!
We also let you the fans of the NAHL chime in as well
. If you would like to nominate a goal, save or any other play for the Top 10 Plays of the Week, all you have to do is
send us an email
. Simply tell us which play you think should be considered, the team, the player and we will give it a look. It is that easy!
This week's version includes some great breakaway goals, passing plays and the excitement of the new 3 on 3 overtime format, which has produced some memorable game-winning goals.
This week's Top 10
#10: Matt Jennings, F, Topeka RoadRunners
#9: James LaDouce, D, Minot Minotauros
#8: Cam Strong, F, Topeka RoadRunners
#7: Willie Brown, F, Bismarck Bobcats
#6: Austin Albrecht, F, Wichita Falls Wildcats
#5: Tobias Fladeby, F, Bismarck Bobcats
#4: Carson Knop, F, Wilkes-Barre/Scranton Knights
#3: Johan Lundgren, F, Amarillo Bulls
#2: Bruno Birzitis, F, New Jersey Titans
#1: Nikita Litviak, F, Wichita Falls Wildcats