NHL Opening Night rosters have plenty of NAHL alumni
October 7, 2015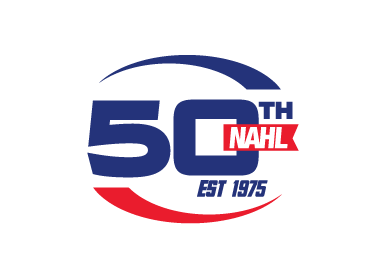 The National Hockey League (NHL) begins the 2015-16 season tonight and the North American Hockey League (NAHL) is pleased to announce that a total of 54 NAHL alumni are listed on opening night rosters of NHL clubs. 25 of the 30 NHL clubs begin the season with at least one NAHL alumni on the roster.
The list also includes former NAHL Coach of the Year Jon Cooper, who enters his third full season as the head coach of the Tampa Bay Lightning. Cooper began his NAHL coaching career with the Texarkana Bandits in the 2003-04 season. He coached in the NAHL a total of five seasons. In 2004-05 and again in 2007-08, he was honored as the NAHL Coach of the Year. Cooper took the Lightning all the way to the Stanley Cup Finals last season
The list also includes five of the 30 starting goalies in the NHL. They include Craig Anderson (Ottawa), Ben Bishop (Tampa Bay), Jimmy Howard (Detroit), Ryan Miller (Vancouver) and Cory Schnieder (New Jersey).
That list of alumni includes former Austin Bruins defenseman Christian Folin, who made the opening roster of the Minnesota Wild. Folin played in the 2012 NAHL Top Prospects Tournament.
Over 90 NAHL alumni played at least a game in the NHL last season.
Anaheim Ducks: Cam Fowler, Ryan Kesler, Patrick Maroon
Arizona Coyotes: Dylan Reese, John Scott
Boston Bruins: Jimmy Hayes, Zach Trotman
Buffalo Sabres: David Legwand
Carolina Hurricanes: Justin Faulk, Nathan Gerbe, Ron Hainsey, John-Michael Liles, James Wisniewski
Chicago Blackhawks: Scott Darling, Patrick Kane
Colorado Avalanche: Erik Johnson
Columbus Blue Jackets: Nick Foligno, Jack Johnson, Brandon Saad
Dallas Stars: Patrick Eaves
Detroit Red Wings: Jimmy Howard, Drew Miller
Florida Panthers: Al Montoya
Minnesota Wild: Christian Folin, Jordan Schroeder, Ryan Suter, Thomas Vanek, Jason Zucker
Nashville Predators: Eric Nystrom, Colin Wilson
New Jersey Devils: Stephen Gionta, Andy Greene, Keith Kinkaid, Jon Merrill, Kyle Palmieri, Cory Schneider
New York Islanders: Brian Strait
Ottawa Senators: Craig Anderson, Chris Wideman
Philadelphia Flyers: R.J. Umberger
Pittsburgh Penguins: Ian Cole, Adam Clendening, Phil Kessel
St. Louis Blues: Kevin Shattenkirk
San Jose Sharks: Mike Brown, Alex Stalock, Matt Tennyson
Tampa Bay Lightning: Ben Bishop, Matt Carle, Erik Condra, Andrej Sustr
Toronto Maple Leafs: Matt Hunwick, James van Riemsdyk
Vancouver Canucks: Ryan Miller
Washington Capitals: Justin Williams
Winnipeg Jets: Mark Stuart