Johnstown, Soo among four finalists in Kraft Hockeyville
April 19, 2015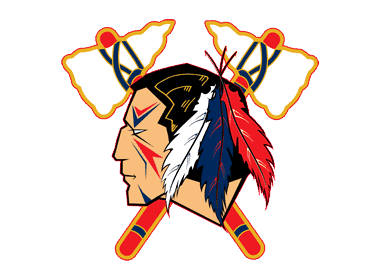 Two rinks home to NAHL teams, the Cambria County War Memorial (Johnstown Tomahawks) and Pullar Stadium (Soo Eagles) are among the four finalists for the Kraft Hockeyville contest.
Kraft Hockeyville, a national contest sponsored by Kraft, the National Hockey League and the NHL Players Association, seeks to reward the most passionate hockey community in the United States with $150,000 in rink upgrades and the opportunity to host an NHL preseason game.
The contest's first round of voting began last week, with 10 communities across the country competing to gather votes by online clicks, text messages and phone calls. Only the top four vote-getters will now advance to the second round, as announced on NBC's national television broadcast of NHL playoff hockey on Saturday afternoon.
Second round voting will be held on Tuesday, April 21, and Wednesday, April 22.
The contest divides the remaining communities into categories based on location. Johnstown will compete against Sault Ste. Marie, Mich., to represent the East in the final round. In the West, Decatur, Ill., will compete against Albertville, Minn.
Johnstown led the nation with 2,471 nominations received during the first phase of the competition, which began Jan. 1 and ended March 18. Judges reviewed each nomination to select the ten finalists, with community pride, passion for hockey, and creativity/originality serving as the three primary criteria.
A number of businesses, schools and organizations collaborated to hold voting rallies and other events promoting Johnstown's entry in the contest during the first voting round, held April 14-16.
"We're grateful to see the tremendous amount of community support for Johnstown's bid to become Kraft Hockeyville," said Johnstown Hockeyville Committee member Chad Mearns. "The enthusiasm has been incredible, and it only shows that Johnstown truly is home to America's most passionate hockey community. Now, we hope to enlist more voting support from across the state so that Pennsylvania will be represented in the finals."
Johnstown and Soo are now guaranteed to receive at least $40,000 in committee-approved rink upgrades at the both rinks. That number will escalate to a guaranteed $75,000 to the East winner to the third and final round.
Votes can be cast by clicking on eithers link at
KraftHockeyville.com
, calling toll free 1-855-255-5975, or by texting. Individuals can vote 50 times per method, per day.