Wilderness force Game 5 with decisive 9-1 win on Saturday
April 19, 2015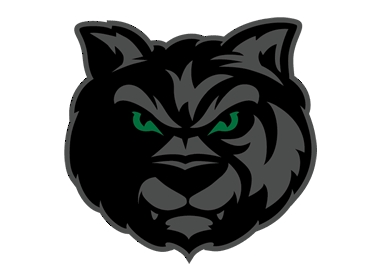 Midwest Division Semi-Finals (Series tied, 2-2)
Game 4: MN Wilderness 9 @ Coulee Region 1 - When the weekend began, the last thing the Coulee Region Chill wanted was to have to prepare for another trip to Cloquet, Minn. It's not an option anymore. The Chill will have to hit the road for a decisive Game 5 after the Minnesota Wilderness dominated both ends of the ice Saturday night en route to a 9-1 win in LaCrosse.
"They outcompeted, they outbattled and at the end of the day they played a better hockey game," Chill coach AJ Degenhardt said. "They're a good team."
The Wilderness were relentless as they piled onto their lead, scoring five goals in the final period to send the series back to the Northwoods Credit Union Arena Monday.
Dan Litchke and Michael Covach each scored twice for the Wilderness and other goals came from Wayland Williams, Janis Jaks, Aaron Miller, Ian Mansfield and Darian Romanko. Coulee Region forward Dawson DiPietro scored the lone goal for the Chill midway through the third period to spoil the shutout bid of Wilderness goalie Brock Kautz, who made 24 saves, but it was hardly enough to mask the drubbing the Wilderness put on throughout the night.
The road team has won every game this series, but during the regular season, the Wilderness finished with one of the best home records in the NAHL. The Chill struggled to capitalize on their chances, but the Wilderness did a superb job of limiting those chances. The Wilderness also controlled the game from a physical standpoint, which made it even more difficult for the Chill to create many opportunities offensively.
"It was a downward spiral," Degenhardt said. "Once they started (scoring) they kept coming. At the end of the day, we lost our composure."
The Chill surrendered an early goal in the first period to Michael Covach on the power play, but were able to keep the Wilderness off the board the rest of the period. Despite being outshot 13-9 in the first, the Chill were well within striking distance when the puck dropped on the second period.
It took just 17 seconds, however, for the Wilderness to stretch their lead to 2-0. Dan Litchke, who scored twice Friday, buried a shot off a perfect centering feed from Billy Exell 17 seconds into the second period to give Wilderness goalie Brock Kautz a little insurance. Litchke scored again in the third period to stretch Minnesota's lead to 6-0.
Chill goalie Adam Carlson had another tough start Saturday, allowing six goals on 33 shots. He was relieved by Jimmy Thomas midway through the third period, but the switch didn't have much of an impact. Thomas allowed three goals on 10 shots.
"It's a one-game series," Degenhardt said. "What happened (Saturday) doesn't matter. What happens on Monday does." (story by David Griswold, La Crosse Tribune)