Wichita Falls defenseman Townsend makes NCAA DI commitment
April 7, 2015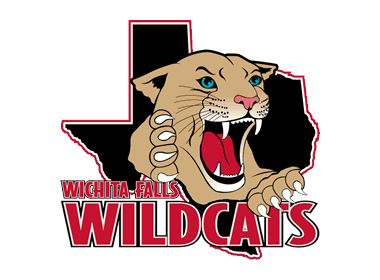 By Ben Horner, Wichita Falls Wildcats
Wichita Falls Wildcats and NAHL defenseman Jake Townsend has committed to play NCAA Division I hockey for the UMass-Lowell Riverhawks of the Hockey East Association, it was announced Tuesday.
"I have been working hard for a long time to accomplish my goal of playing Division I hockey, and I am proud to have finally reached that goal with my commitment to UMass Lowell." Townsend said. "I need to thank my parents, who have supported me from day one, and my billet father, Brad Campsey, for his support over the past three years. I would also like to thank everyone connected to the Wildcats organization, including all the fans, for the support they have shown me in my time in Wichita Falls.
"Jake has been a Division I-caliber defenseman for some time, and it is exciting to see him get an opportunity to prove himself at the next level," Wildcats Head Coach John LaFontaine said. "From day one, he has shown the competitive drive, leadership qualities and high hockey IQ that will make him a valuable asset to any college program. The Riverhawks are getting a quality defenseman and a great young man, and we look forward to watching Jake embark on a successful college career."
Townsend entered his final year of junior eligibility as one of the most experienced players on the Wildcats, but with his future plans still unclear. While some might have found it a daunting task to push that uncertainty out of their mind, the defenseman said he received some wise advice from his new head coach at the dawn of the campaign.
"Coming into the year, [Coach LaFontaine] told me not to focus on [the future], because it can cause a drop in play which coaches obviously do not want to see," Townsend said. "I tried to just focus on how well the team was playing."
That focus saw the Colorado-native post his best-ever season in a red-and-black sweater, reaching new career-highs in goals (14), assists (28) and points (42), with the 14 goals standing as a new franchise record for most in a single season by a defenseman. Townsend also played well at the 2015 NAHL Top Prospects Tournament for the South Division Team, where UMass-Lowell was in attendance.
As a result of his strong play and the increased attention that came along with it, Townsend soon found himself on a plane heading east for an official visit. Once on campus, the defenseman said he was struck by the passion of the Riverhawks fan base.
"The fans love the players," said Townsend, whose visit to UMass Lowell coincided with a game against the second-ranked Boston University Terriers. "I think they had a sellout that night, and the atmosphere was awesome. When we were eating before the game, people were pumped up for the game and everyone was talking about it. It was a cool experience."
After a career-year in 2014-15, Townsend will leave the Wildcats as the franchise record-holder in multiple categories, including: most career goals by a defenseman (25), most career points by a defenseman (79), most career power-play goals by a defenseman (6), and most regular-season games played in a career by a defenseman (170).
Prior to coming to the NAHL to play for the Wildcats, Townsend was another one of the ever-increasing players to play and develop in the NAPHL. During the 2011-12 season, Townsend played for the Pikes Peak Miners 18U team, where he recorded 15 points in 22 regular season games and had five points in four playoff games. During that season, he was also named to the All-NAPHL 1st Team.
But according to Wildcats Team President and General Manager Paul Baxter, who first recruited Townsend and coached him during two of his three seasons in Texoma, the defenseman's legacy will extended far beyond the pages of the team record-books.
"I look at Jake and see a perfect example of what junior hockey is all about," Baxter said. "Jake has had to work hard for every opportunity he has had during his junior career, and has shown incredible maturity in his approach to improving each year. I am thrilled to see that hard work and maturity has been rewarded with a great opportunity, and I hope Jake's experience will leave a positive impact on future players."
When he next takes the ice for Wichita Falls, Townsend will become the 12th skater with a Division I commitment to player for the red-and-black this season, most of any team in the North American Hockey League. Townsend is the first Wildcat to commit to UMass Lowell, and is the 71st player in team history to commit to play Division I college hockey.