Eagles edge Tomahawks 2-1 on Sunday
March 22, 2015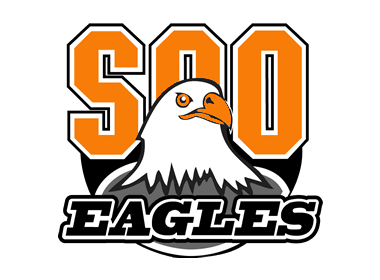 Soo 2 @ Johnstown 1 - The Johnstown Tomahawks had a chance to lock up a North Division playoff spot on Sunday afternoon. A late Soo goal gave the Eagles a 2-1 victory, putting the playoff berth on hold.
Soo took the lead late in the second period, as Matt Menta chipped the puck past Jake Gwillim at 17:58. Raymond Brice and Brad Pung provided the initial shots that led to the eighth goal of the season for Menta.
The Tomahawks tied the game, as Alex Jaeckle set up Trevor Recktenwald for a shot into a wide open net at 8:30 of the third period. Andrew Romano also added an assist on the power-play goal.
Soo regained the lead for the final time, as Patrik Koch scored with 8:09 remaining in regulation. Matt Menta and Darren Brady earned the assists on the four-on-four goal.
Jack Berry earned the win, stopping 30 of 31 shots. Gwillim suffered the loss, stopping 31 of 33 shots. The Tomahawks went 1-for-6 on the power play and 5-for-5 on the penalty kill.