Watch Now: NAHL Plays of the Week, Dec. 29-Jan. 4
January 6, 2015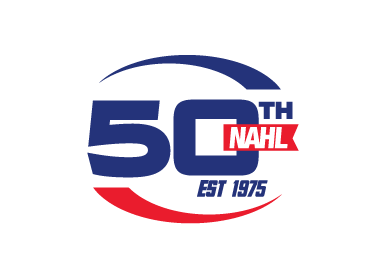 The North American Hockey League (NAHL) is pleased to continue an exciting feature this season, seen exclusively on NAHL.com.
The Plays of the Week can be viewed every week on the new NAHL TV platform and features the top goals and saves of the week from NAHL games played Monday-Sunday that respective week.
Ring in the New Year with six minutes of 19 exciting goals and saves from this past week!
Do you have a goal or a save that you would like to see in the NAHL Plays of the Week? We want to hear from you! Email us your nominations and you could see them in next week's edition.
Featured in this week's edition is:
Evan Giesler - Bismarck Bobcats
Jonathan Lazarus - Wichita Falls Wildcats
Blake Lizotte - Minot Minotauros
Eddie Matsushima - Coulee Region Chill
Drew Doyon - Aberdeen Wings
Cullen Willox - Bismarck Bobcats
Tanner Holmes - Minot Minotauros (save)
LordAnthony Grissom - Keystone Ice Miners
Derek Brown - Odessa Jackalopes
Atte Tolvanen - Minot Minotauros (save)
Carlos Fornaris - Topeka RoadRunners
Hunter Shepard - Bismarck Bobcats (save)
Jon Lizotte - Minot Minotauros
Cam Strong - Topeka RoadRunners
Alex Blakenburg - Keystone Ice Miners (Save)
Daniel Rzavsky - Topeka RoadRunners
Johnny Walker - Minot Minotauros
Oskars Batna - Bismarck Bobcats
Nick Farmer - Wichita Falls Wildcats