December 26, 2014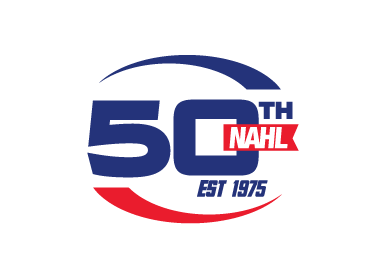 It is a very abbreviated weekend in the NAHL with most teams on holiday hiatus. However, the South Division will take to the ice on Friday, Saturday and Sunday during the post-Christmas weekend. There will be at least one NAHL game every day until January 5th.
Lone Star @ Odessa – The Brahmas are coming off being swept in Amarillo, although they did earn a point in a shootout loss. The normally high-scoring Brahmas were limited to just three goals in the two losses. The Brahmas defense is the top-ranked in the league, allowing just over two goals period game. The Jackalopes snapped a seven-game losing streak with a win last Saturday over Rio Grande Valley. Lone Star is 4-0 so far this season against Odessa.
Wichita Falls @ Topeka – The top two teams in the South Division standings meet this weekend in Topeka. Topeka is coming off a two-week break and they have won six of their last seven games. The two clubs have not faced one another since late September when the Wildcats came away with a series sweep in Wichita Falls. Statistically, the Wildcats have the best record in the league at 21-5-0. They have won their last six straight games and 13 of their last 14.
Rio Grande Valley @ Corpus Christi (Sat) – Just one game takes place this weekend in Corpus Christi as the IceRays and Killer Bees renew their rivalry. Each team has won two games to date in the four games played. IceRays forward Wes Michaud has paced his club with eight points in his last five games played, while Rio Grande Valley forward Kyle Stephan leads his team with four points in his last five games. The Killer Bees have lost five of their last six outings.