Topeka sweeps IceRays with 5-2 win on Sunday
September 14, 2014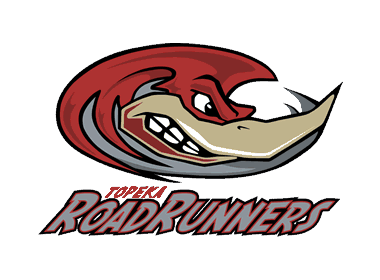 Corpus Christi IceRays 2 @ Topeka RoadRunners 5 - The Topeka RoadRunners power play came alive on Sunday afternoon, netting four goals on eleven chances en route to a 5-2 win over Corpus Christi to secure the weekend sweep.
After going 0 for 3 with the man advantage on Friday night, it took only :10 seconds for Willie Brown to lift a high wristshot over the shoulder of Ice Rays goalie Luke Pikar for a 1-0 lead at 5:30 of the first. Nic Laburn tied it on a power play goal of his own at 17:21 and the game remained tied one after 20 minutes.
?
Wes Michaud needed only :16 seconds of power play time when he snapped home the rebound of an Anthony Cortese shot at 6:35, giving the Ice Rays their first lead of the weekend. The RoadRunners answered back to tie the game at two with a Shawn Brennan goal assisted by Yu Hikosaka, again on the power play. Daniel Rzavsky helped Topeka regain the lead after hammering a blast on a one-timer, set up nicely by Daniel Brickley and Cam Strong. The Ice Rays stayed within striking range as they killed off a full two minute 5-on-3 power play, followed by another 2 minute penalty kill immediately afterward. Topeka led 3-2 after 2 periods, with all 5 goals being scored on a power play. Shots on goal were 30-16 in favor of Topeka through 40 minutes.
The first even strength goal of the game came at 8:23 of the third period when Sly Sutter took a perfect pass from Willie Brown that allowed him to split the defense and walk in alone, firing a wrister high on the blocker side giving Topeka some breathing room with a 4-2 edge. The RoadRunners put the game away with their fourth power play goal, coming off the blade of Ryan Polin at 14:34, assisted by Hikosaka and Brennan. Corpus Christi spent 4 of the remaining five and a half minutes, killing off a pair of penalties and Topeka would coast to the 5-2 win and a weekend sweep.
Goalie Matej Tomek stopped 25 of 27 shots in the win, while Pikar took the loss the for the IceRays, making 40 save in his NAHL debut.