Sunday Wrap-Up: Wild sweep Brown Bears
March 2, 2014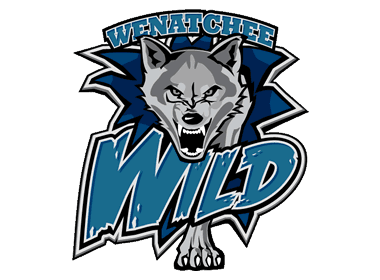 Kenai River Brown Bears 3 @ Wenatchee Wild 4 (OT) - The Wenatchee Wild played the Kenai River Brown Bears in a Sunday afternoon matinee at the Town Toyota Center and pulled out a 4-3 overtime win in front of 2,579 fans.
Kenai River scored first, as Conor Deal lit the lamp, off a helper from Frankie Spellman at 3:52, putting the Brown Bears on top 1-0. Wenatchee tied it up on a power play goal, as Alex Rauter deflected a point shot into the net evening the score at 1-1. The Wild grabbed the lead off a shorthanded 2-on-1, as David Powlowski scored off a crossing pass from Parker Tuomie at 18:21, putting Wenatchee on top 2-1.
In the second period, it took just 28 seconds for Judd Loewenstein to tie it up for Kenai River, assisted by Matt Rudin and Tommy Dierl, making it a 2-2 game.
Nicholas Rivera snapped one home from the right wing circle for the Wild, giving Wenatchee a 3-2 lead. The Brown Bears tied it on a Sebastian Fuchs goal. The assist went to Alec Butcher at 16:36, squaring the game at 3-3.
The two teams went back-and-forth in the extra session, but late in the overtime, Tuomie collected a short rebound straight out in front and powered it home for the winning goal. The assists went to Brendan Harris and Matthew Nuttle at 3:22 and the Wild skated off with their seventh straight win over Kenai River, by a final of 4-3.
The win puts Wenatchee 4 points up on Coulee Region in the battle for third place in the Midwest Division and the advantage over the Brown Bears is now 7 points. Wenatchee outshot Kenai River 39-28. Austin Priebe made 25 saves for the Wild; Kris Oldham had 35 saves for the Brown Bears.