Bulls forward Sieckhaus makes NCAA DI commitment
February 24, 2014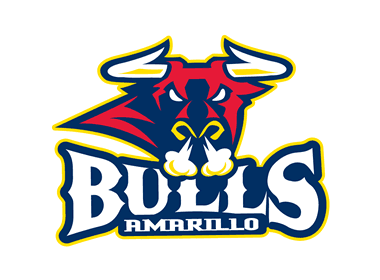 By Denis Puska, Amarillo Bulls
One of the Amarillo Bulls' heart and soul players will be able to take his all-around game to the next level.
The Amarillo Bulls of the North American Hockey League (NAHL) announced today that forward Matt Sieckhaus has committed to Bentley University, Division I Atlantic Hockey. Sieckhaus becomes the 10th Bulls' player to announce his NCAA plans this season.
Sieckhaus, a native of Fenton, Missouri is having another outstanding season for the Bulls posting 13 goals and 23 assists for 36 points in 41 games. The speedy forwarded followed up his 2012-2013 campaign where he finished with 12 goals and 27 assists for 39 points and helped the Bulls to the Robertson Cup National Championship.
"It very exciting to announce my NCAA plans," said Sieckhaus. "It's a dream come to true to play college hockey. I'm also thrilled to get to play with Tyler Deresky who is one of my good friends.
"Bentley is a good fit for me with a great coaching staff that they have. The team has shown improvement they are showing in Atlantic Hockey this year."
Amarillo Bulls Head Coach Dennis Williams said Sieckhaus has been one of the leaders on and off the ice for the Bulls the past two seasons.
"Matt is a heart and soul type of guy who is an Assistant Captain that leads by example," he said. "He battles and works hard and doesn't take his opportunities for granted. Matt earns every opportunity he gets and is the type of guy you knew that it was just going to be a matter of time before he got the commitment."
Williams said the improvement that Sieckhaus has made from when he arrived last year to now have been great.
"To see where Matt has come from to where he is now a year later fulfilling his NCAA College Commitment is a testament to his true efforts and commitment that he puts into the game," he said. "As a staff we couldn't be happier for him to play for a great school like Bentley."
Matt Sieckhaus said he has become a much better player over the course of the two years with the Bulls.
"Coach (Dennis) Williams, and Coach (Harry) Mahood, along with Coach (Rocky) Russo last year taught me so much hockey-wise and off the ice," he said. "I wouldn't be where I am today without their help. It was a dream come true to play for these guys."
Sieckhaus said he's proud to continue the rich tradition the Bulls have had over the first four years of moving players on to the next level.
"This is such a great organization and it starts with the coaching staff that do so much and work so hard for us," he said. "It's an awesome organization to play for and if you do well here, the coaching staff will do their best to move you on to play college hockey."
Matt Sieckhaus is the 10th member of the Amarillo Bulls to announce his NCAA College Commitment joining Roman Ammirato (Union College), Timmy Moore (Robert Morris), Brady Ferguson (Robert Morris), Joe Grabowski (Princeton), Stuart Pomeroy (Princeton), Paul Berrafato (Holy Cross), Tyler Gernhofer (Vermont), Brendan McGuire (Army), and Collin Delia (Merrimack College).