Watch Now: NAHL Plays of the Week, Feb. 10-16
February 20, 2014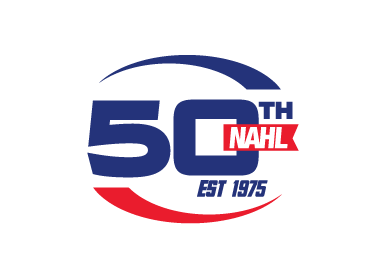 The North American Hockey League (NAHL) is pleased to continue the NAHL Plays of the Week, seen exclusively on NAHL.com this season.
The Plays of the Week can be viewed every week on the NAHL TV platform and features the top goals and saves of the week from NAHL games played Monday-Sunday that respective week.
Some great goals and saves highlight this week's edition
Do you have a goal or a save that you would like to see in the NAHL Plays of the Week? We want to hear from you! Email us your nominations and you could see them in next week's edition.
This week's edition features plays from the following:
Alex Okicki (Save) - Johnstown Tomahawks
James Ring - Topeka RoadRunners
Sandis Zolmanis - Soo Eagles
Ivan Chukarov - Minnesota Wilderness
Jake Kamrass - Topeka RoadRunners
Forbes Ploszaj (Save) - Corpus Christi IceRays
Tyler Gernhofer - Amarillo Bulls
Brad Lelievre - Corpus Christi IceRays
Eric Purcell - Amarillo Bulls
Michael Caruso - Soo Eagles