November 29, 2013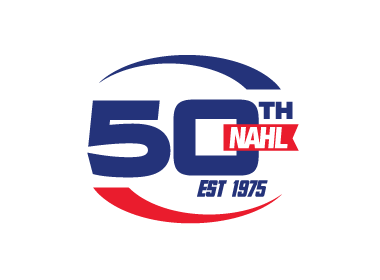 With Thanksgiving over and everyone well rested, the NAHL gets back to a full plate of action this weekend as weekend series begin on Friday and continue through Sunday.
Here is a look at the weekend match-ups:
Central Division
Austin Bruins @ Bismarck Bobcats – This series looms very large for the Bobcats, who have won just twice in the month of November and are in 3rd place, three points behind Aberdeen for 2nd place. These two teams faced one another back on November 8-9 in Austin, with the Bruins shutting out the Bobcats in both games. Bruins goalie Nick Lehr has been sensational, allowing just four goals in his last six starts.
Aberdeen Wings @ Minot Minotauros – The Minotauros are riding high off their weekend sweep of the Minnesota Magicians last weekend and a 4-3 overtime win on Wednesday of Bismarck to push their season-high winning streak to four straight games. The Wings also won in overtime on Wednesday and shut out the Minotauros back in early October in Minot in back-to-back games.
Midwest Division
Fairbanks Ice Dogs @ Kenai River Brown Bears – Just one series highlights the Midwest Division this weekend as the Alaskan rivalry is renewed as Fairbanks visits Kenai River for the first time since September 13-14 when the Ice Dogs swept the Brown Bears. Fairbanks as won their last six in a row and are now just four points the Minnesota Wilderness for 1st place. The Brown Bears are looking to turn things around, as they have just one win in the month of November.
North Division
Springfield Jr. Blues @ Port Huron Fighting Falcons – Port Huron will look to get back on track during their throwback weekend as they host the Jr. Blues. Springfield has taken points in their last four games and played on Wednesday this week, suffering a 3-2 shootout loss to Janesville. This series two of the hotter goalies in the league in Port Huron's Alex Blankenburg and Springfield's Stefanos Lekkas.
South Division
Corpus Christi IceRays @ Wichita Falls Wildcats – Points are big this weekend for both teams as the Wildcats sit in a 2nd place tie with both Topeka and Rio Grande Valley with 31 points. Meanwhile, with 22 points, the IceRays are in 5th place and on the outside looking in at the playoff picture. Back in late October, these two teams split a weekend series in Corpus Christi.
Amarillo Bulls @ Topeka RoadRunners – Sitting in a tie for 2nd place in the South Division, the Topeka RoadRunners have a chance to cut into Amarillo's eight point division lead with a pair of home games against the Bulls. This is the first trip of the season for Amarillo to Topeka, but the Bulls have owned the RoadRunners this season, going 4-0 against them so far. RoadRunners goalie PJ Bridges is working on a regulation shutout streak 160 minutes and 42 seconds entering the weekend.
Rio Grande Valley Killer Bees @ Odessa Jackalopes (Fri) – The Killer Bees, who have lost three of their last four games (all against Amarillo), travel West to face Odessa on Friday. The Killer Bees have owned the Jacks thus far this season, going 4-0 against them. Rio Grande Valley picked up a weekend sweep in Odessa back in early October. Five of Odessa's nine wins to date have come in the month of November.
Lone Star Brahmas @ Rio Grande Valley Killer Bees (Sat) – The Brahmas have played the Killer Bees very close this season. All of the five match-ups thus far have resulted in games decided by two goals or less. Rio Grande Valley's Ben Greiner has the last two game-winning goals, while Lone Star has been led by Matt Lison, who has four points in his last five games
Out of Division
Coulee Region Chill vs. Janesville Jets (home and home) – It is the continued battle for the milk can in the battle of Wisconsin as the Chill and the Jets do battle this weekend. Coulee Region has won three of the five games played to date, with the last win coming at home on October 24th. Janesville is coming off a 3-2 shootout win in Springfield on Wednesday, while the Chill lost to Austin, 6-1. Jordan Himley has had the hot hand of late for the Jets with seven points in his last five games
Brookings Blizzard @ Minnesota Magicians – Both teams are on the outside looking in of the playoffs in their respective divisions and desperately need points. The Magicians have not taken advantage of their current home stand, posting just one win in their last seven games. The Blizzard are starting to turn things around, having lost just twice in regulation in their last eight games. Brookings lost in overtime to Aberdeen on Wednesday by a 5-4 score.
Johnstown Tomahawks @ Wenatchee Wild – The suddenly resurgent Wild, who have won their last three in a row and six of their last eight games, host the Tomahawks this weekend. The two clubs met in Johnstown two weeks ago, with each club winning a game. The Tomahawks are coming off a big home sweep of the 1st place Fighting Falcons last weekend. Johnstown's Brandon Reinholz has seven points in his last five games.
Idle this weekend: Michigan Warriors, Minnesota Wilderness, Soo Eagles