Watch Now: NAHL Plays of the Week, Nov. 18-24
November 26, 2013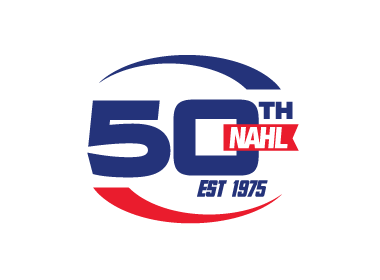 The North American Hockey League (NAHL) is pleased to continue the NAHL Plays of the Week, seen exclusively on NAHL.com this season.
The Plays of the Week can be viewed every week on the NAHL TV platform and features the top goals and saves of the week from NAHL games played Monday-Sunday that respective week.
Remember, if you want to see your favorite team's highlights, make sure to let them know to submit some plays each week. This week, we highlight 16 different goals and saves.
Do you have a goal or a save that you would like to see in the NAHL Plays of the Week? We want to hear from you! Email us your nominations and you could see them in next week's edition.
This week's edition features plays from the following:
Bruno Birzitis - Soo Eagles
Mac Jansen - Coulee Region Chill
Jake Kamrass - Topeka RoadRunners
Tyler Gernhofer - Amarillo Bulls
Beau Michaud - Brookings Blizzard
Colton Wolter - Fairbanks Ice Dogs
Nicholas Rivera - Wenatchee Wild
Nick Schmit - Rio Grande Valley Killer Bees (SAVE)
Tayler Munson - Fairbanks Ice Dogs
Trey Bradley - Wenatchee Wild
Zach Wallace - Johnstown Tomahawks
Grant Hutton - Corpus Christi IceRays
James McGing - Coulee Region Chill
Doug Rose - Fairbanks Ice Dogs
Maurin Bouvet - Corpus Christi IceRays
Matt Nuttle - Wenatchee Wild